Obstructive Sleep Apnea – Simple Screening for the Dentist
By Leslie Silverman, DDS
Saving lives and improving marriages are not traditional roles of the dental practitioner. But, dentists who help patients to manage a common sleep disorder called obstructive sleep apnea (OSA), can play a vital part in improving the health and quality of life of their patients. With OSA, the patient's airway collapses or becomes blocked during sleep, causing pauses in breathing or shallow breaths while sleeping. The disruptive sleep caused by OSA results in poor sleep quality and daytime drowsiness, and untreated OSA can also lead to high blood pressure, heart attack, stroke, arrhythmias, diabetes and work-related or driving accidents. An estimated 20 percent of adults in the U.S. experience sleep-disordered breathing. Ninety percent of people who have OSA remain undiagnosed. As dentists, we can be the first-line of referral to treat this potentially deadly condition.
Why should dentists become involved in managing a medical disorder? OSA is a craniofacial condition. Simply put, the soft tissue does not have enough room in the skeletal container. And, the experts in craniofacial areas are dentists! If 90 percent of the people with sleep apnea are undiagnosed, screening patients and referring them for a proper diagnosis is a wonderful opportunity to impact your patients' lives as well as increase the variety of services your practice offers.
Screening for sleep disordered breathing is quite simple to incorporate into your practice and can be broken down into three steps. The first step is to review the patient's health history, keeping OSA co-morbidities in mind. Does this patient have diabetes? Does he/she take antihypertensive medication? Does he/she have a history of cardiac issues?
The second step is to use validated screening tools like the Epworth Sleepiness Scale or the STOP-BANG questionnaire. The STOP-BANG (see questionnaire below) can be adapted to just the STOP portion — just four simple questions that can be added to your current health history forms. Do you Snore? Are you Tired? Has anyone Observed you stop breathing while you sleep? Do you have high blood Pressure? If the patient answers "yes" to two or more of the questions on the list, then he/she is at risk for OSA.
The third step is to screen for clinical signs such as narrow arches, a high vaulted palate, and tongue scalloping. Tongue scalloping is 70 percent predictive for OSA. In addition, bruxism and sleep apnea are quite commonly associated. Other clinical signs to check for are a body mass index (BMI) over 30 and a neck circumference greater than 17 inches for a male and 16 inches for a female.
While dentists can screen for these clues, we cannot diagnose a sleep disorder – since sleep apnea is a medical condition, the physician must make the diagnosis. Two types of tests, the home sleep test (also known as "out-of-center" test) or an in-lab test (polysomnography) will help the physician to establish the severity of the sleep disorder. Once the condition has been diagnosed, the dentist can manage OSA with oral appliance therapy (OAT), which is considered by The American Academy of Dental Sleep Medicine as the first line of treatment for mild to moderate sleep apnea for patients who prefer it over CPAP.
To learn more about OSA register for Dr. Silverman's upcoming course: "Strategies and Systems to Implement Dental Sleep Medicine into Your Practice" on July 20th, 2013 in hotel Kabuki in San Francisco.
Dr. Silverman is the Co-Founder of Reve Sleep. She limits her practice to the treatment of sleep related breathing disorders including snoring and Obstructive Sleep Apnea (OSA) through the use of oral appliance therapy. She is an active member of The American Academy of Dental Sleep Medicine and completed the UCLA Dental Sleep Medicine Mini-Residency.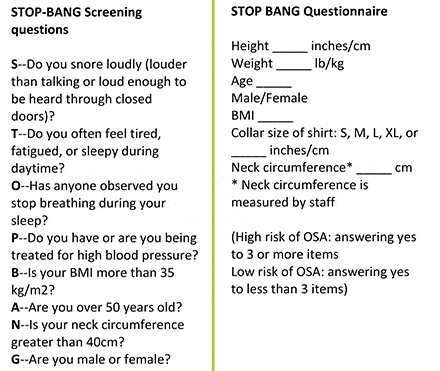 Editor's Message: The GP NewsFlash is now accepting clinical briefs for publication. Click here to check the guidelines to clinical briefs and submit your clinical brief or any question you may have to: [email protected]
Preventing a Dental Board Investigation
By Kevin Kurio, DDS, MAGD, SSAGD President
It has been a learning experience and privilege to work at the Dental Board of California as their in-house expert consultant. I have reviewed over 500 cases giving my opinion as to the interpretation of the standard of care and the Dental Practice Act. Most of the case reviews involve patient complaints, and any lawsuit settlement or judgment of $10,000 and above will also trigger a board review. A few case reviews have involved complaints registered by dentists against other dentists, but this is rather rare. This article is written to give you some insight and information on how to prevent a board investigation.
Proper communication, respect, and empathy with patients are essential. Try to handle a negative outcome with the patient before it escalates into a board complaint or lawsuit. Many cases initially stem from a provider not refunding fees for a negative result, and the patient then files a complaint. The board then will request all records from the dentist and all subsequent providers for review. The board has no jurisdiction over financial matters, but will evaluate the treatment with regard to the standard of care. This review can affect the status of the dentist's license to practice as the board's main purpose is to protect the people of California from sub-standard dental treatment.
Some of the more common complaints involve excessive treatment/over-diagnosis, extractions, implant placement, endodontic treatment, crown and bridge, full-mouth reconstruction, cosmetic reconstruction, and orthodontic outcomes. A few cases reviewed have stemmed from dentists actually advising patients to file a board complaint to judge the treatment rendered. This is not a good idea as the dentist's records are then evaluated not only from the issue in question, but other aspects of the records.
The dental board consultants are experienced general dentists and specialists who have practiced for many years. Not all dental treatment outcomes are successful, and a negative treatment result does not necessarily imply negligence. Legible, complete records with thorough exams including periodontal, oral cancer, and TMJ exams, current medical histories, good quality radiographs and possibly photos can help your case. Documented informed consent forms or notation in the treatment notes regarding informed consent discussed are also valuable. A written account of the incident by the dentist or the dentist's attorney with additional thoughts on the case that may not have been included in the records can also be beneficial.
Finally, treat your patients ethically, placing their interests and well-being before your own. Perform procedures that you are qualified to perform and attend continuing education to upgrade and improve your services. Remember, the standard of care is a baseline for competent care. We should all strive to practice well above this standard for the benefit of our patients.
Dr. Kurio is in private practice in Rocklin, California. He serves as an expert consultant for the Dental Board of California.
CAGD Supports Helping Retired Dentists Provide Care
By Guy E. Acheson, DDS, MAGD, CAGD President
AB836 (Skinner) is a California Dental Association sponsored bill that would reduce the required continuing education hours for re-licensure of a dentist holding a Retired Dental License from 50 hours every two years to 30 hours every two years.
A Retired Dental License is for dentists who have practiced for at least 20 years, have reached the federal retirement age (62), and are earning no income from the practice of dentistry.
This bill is part of CDA's efforts to address access to care issues by hopefully stimulating more retired dentists to participate in free dental care events and volunteer their services where they can. The CAGD has one suggested amendment to the bill that is explained in the following letter.
Approved Letter to CDA on AB836:
25 May 2013
To: California Dental Association Government Affairs Council
Re: AB836
Dear California Dental Association,
The California Academy of General Dentistry wants to applaud your efforts to encourage more dentists to participate in providing free dental services. Hopefully AB836 will encourage more retired dentists to hold a retired dentist license so that they can provide dental services to the needy citizens of California. CAGD supports the spirit and intent of AB836.
The Academy of General Dentistry is an education-based organization. We believe that continuous lifelong learning is an important part of maintaining clinical competence. Many of our members participate in free dental clinics and are aware that fairly sophisticated services are provided. These include endodontic therapy, complex oral surgical procedures, and fairly complex restorative procedures with basic restorative materials. Indirect restorations are typically not available in a free care situation. Therefore, we feel that continued clinical competence is just as important in free care situations as for regular practices. Also, the people of California have spoken in deciding that 50 hours of continuing education every two years is the minimum requirement.
We recognize that retired dentists have a lifetime of clinical experience that should compensate for a reduction of continuing education hours. We would like you to consider requiring that the reduced number of hours of continuing education be restricted to all Category A subjects.With that consideration, the CAGD can fully support this thoughtful effort to increase access to care for Californians.
Sincerely,
The Executive Board of the California Academy of General Dentistry
Guy E. Acheson, DDS, President Howard Chi, DMD, Treasurer
Tim Verceles, DDS, President Elect Chethan Chetty, DDS, Secretary
Sireesha Penumetcha, DDS, Vice Pres. Robert Hubbert, DDS, Editor
Sun Costigan, DDS, Immediate Past Pres.