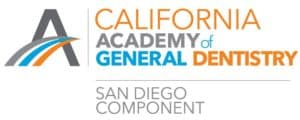 The San Diego AGD is one of 4 components supported by the CAGD and by the AGD – the only organization dedicated to the needs and interest of the General Dentist. We support your goal to be the best general dentist you can be no matter your experience level, by offering local PACE approved quality CE courses that are relevant to your everyday practice and at reduced rates for our members.
We also aim to be a local resource in education on financial, transitions and practice management for you whether you are an associate or practice owner. We'll help you excel in general dentistry, offer leadership opportunities, and provide you with a platform to socialize and network with peers, all while ensuring that your practice of general dentistry is protected. 
SDAGD's Upcoming Events:
June 17 @ 8:30 am

-

5:00 pm
SprintRay

2710 Media Center Dr. #100




Los Angeles

,

CA

90065

United States
Summary: Location: SprintRay Headquarters 2710 Media Center Dr Suite #100A, Los Angeles, CA 90065 Shuttle available for doctors traveling from San Diego Speakers: Dr. Katya Archambeult, Dr. Thanos Kristallis Tuition: AGD Members: $495.00 Non-AGD Members: $695.00 AGD Subject Code: 010 (Basic Science)...
Find out more »
SDAGD Advocacy
Just one misguided law of regulation can have a major impact on the cost of running your practice, the quality of patient care or even your ability to provide services. (See how the leaders of California AGD advocate on issues concerning the practice of general dentistry on behalf of the general dentist)
San Diego AGD Members participating in AGD Hill Day April 30th, 2019. SDAGD members and AGD leaders spoke with Congressional and Senate staff members about the need for deferral of student loan interest during health professional residencies (the REDI Act, H.R. 1554 ), the need for health insurance reform (McCarran-Ferguson Repeal for Health Insurance– S. 350/ H.R. 1418). and the need for an oral health literacy campaign within the U.S. Health Research and Services Administration (HRSA)
CE Events:
Members of the SDAGD can earn Continuing Education courses in local venues at reduced rates. Ever wondered what FAGD or MAGD stands for? Click here to learn more about the highest credentials given to General Dentists by the Academy of General Dentistry. 
SDAGD: 2021 Annual Meeting and Venipuncture Technique for L-PRF Grafting – Hands on Workshop