Masters Continuum – October 2022
October 7, 2022

-

October 9, 2022

$1200 – $2800.00

Summary
Speakers:
Bruce L. Cassis, DDS, MAGD
Ravi Sinha, DDS, MAGD
Christopher Shamlian, DDS, FAGD
Eric Wong, DDS, MAGD
Tuition: 
$1400 for AGD members
$2800 for Non-members
CE: 22 total, 18 Participation, 4 Lecture
This event is held the same weekend and location as Pathway to Fellowship and MasterTrack, so come and enjoy a weekend learning with colleagues from all over California! 
Friday
Date: October 7, 2022 from 8:00 – 5:00 pm
Practical Laser Assisted Dentistry
Sponsored by Biolase
Speaker: Bruce L. Cassis, DDS, MAGD
CE: 8 Participation
AGD Subject Code: 135 (Laser Therapy)
Course Description:
With a changing technological society, we have the goal to increase production while conserving time. We must give attention to the tools that help us accomplish this goal. The dental laser is definitely a product that can help achieve this goal. Dr. Cassis will present a general review of the history of lasers, the physics behind laser dentistry, laser safety, and review some of the lasers available to general dentists. He will discuss how you can successfully incorporate a laser into your dental practice. Ideally, this presentation will follow a TELL, SHOW and DO format.
Course Objectives:
Review the history of dental lasers
Review the physics of dental lasers
Describe laser energy production and its uses in dentistry
Define the acronym for LASER
Describe the hydrophotonics phenomenon
Name at least 4 dental procedures enhanced or improved by the use of a laser
Safely demonstrate the use of an Er,Cr: YSGG laser and a diode laser on extracted teeth, pig jaws, or suitable substitutes
Demonstrate how to incorporate a dental laser into your dental practice. Demonstrate the return on investment with a dental laser purchase
Speaker Bio: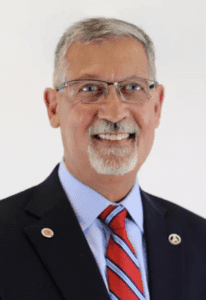 Dr. Bruce Cassis is a 1980 graduate of West Virginia University School of Dentistry. Dr. Cassis maintains a dental practice in Fayetteville, West Virginia. He is a member of the Academy of General Dentistry, American Academy of Cosmetic Dentistry, American Dental Association, and Dental Organization for Conscious Sedation, West Virginia Dental Association, and The West Virginia Academy of General Dentistry. Dr. Cassis is a clinical instructor for certification and master level training utilizing the Waterlase MD Er, Cr: YSGG laser and diode wavelength systems. He has successfully trained thousands of dentists in implementing laser procedures into their practices. Dr. Cassis earned his Mastership Certification from the World Clinical Laser Institute in January of 2005 and from the Academy of General Dentistry in June of 2007. He has served on the Program Approval for Continuing Education (PACE) Council for the Academy of General Dentistry and is currently the chairperson for the AGD Communications Council. He contributed to research conducted by Shareef Madavi, of SM2 Consulting, and the publication, Case Studies on Waterlase in Today's Dental Practice, Investing in Your Patients and Your Practice. The article is a stand-alone publication and was also featured in the February 2006 edition of Dental Economics. Dr. Cassis also helped in the development and clinical testing of the WaterlaseMD turbo laser hand piece system introduced at the 2009 Chicago Midwinter Dental Meeting.
Saturday
Date: October 8, 2022 from 8:00 – 5:00 pm
Orthodontics
Speaker: Ravi Sinha, DDS, MAGD
CE: 8 participation
AGD subject code: 370 (Ortho)
Course Description:
A discussion about different orthodontic cases presented, and what can be achieved with different treatment modalities. An honest and practical approach for orthodontic treatment options will be presented.
Bring a case—models and photos for discussion, and Dr. Sinha can help you plan your case.
Course Objectives:
You will learn to avoid complications with orthodontic treatment, and how to assess orthodontic cases and treatment modalities to utilize while treatment planning.
Speaker Bio: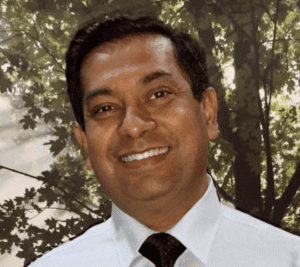 Ravi S Sinha, DDS received his Master of Science degree in chemistry in India and Doctor of Dental Surgery degree from the Ohio State University. Dr. Sinha has attained the American Academy of Oral Maxillofacial Radiology Award and the Columbus Institute of Cosmetic Dentistry Award (1999). He is the current Trustee for Region 11, Oregon. He practices dentistry in Oregon with his wife Mindy.
Sunday
Date: October 9, 2022 from 8:00 – 3:00 pm
Emergency Dentistry for the General Dentist—Taking it One Step at a Time
8:00 – 12: 00 pm
Speaker: Christopher Shamlian, DDS, FAGD
CE: 4 lecture
AGD subject code: 130 (Electives)
Course Description:
As General Dentists, we are no strangers to the idiosyncrasies of private practice and the wild variety of cases that walk through our doors, both during normal business hours and after. The purpose of this course is to systematically help you create a workflow and decision tree that will provide you with the confidence and peace of mind to give your emergency patients sweet relief in their time of greatest need.
Course Objectives:
Quickly and effectively differentiate between the 4 major causes of dental emergencies
Develop a game plan and treatment options for each major category
Triage multiple issues into phased treatment plans
Appreciate the importance of post-op instructions and follow up calls/appointments
Understand the delicate balance of time and money in relation to afterhours procedures
Speaker Bio: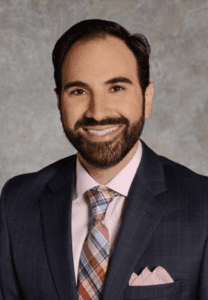 Christopher Shamlian has been practicing as an emergency dentist for over 10 years. He works alongside his father, Dennis Shamlian, DDS, MAGD, who pioneered emergency dentistry in the central valley over 40 years ago. Dr. Shamlian owns 2 dental offices, one FFS and one PPO, and a removable based dental laboratory serving over 50 clinics and private practices in Fresno, Ca. Dr. Shamlian received his doctorate from the University of Southern California Ostrow School of Dentistry in 2011 where he graduated on the Dean's List. Christopher has two younger siblings, Dr. Tamara Shamlian, DDS, MS – USC Ortho c/o 2015, and Adrina Gulian, DDS – USC c/o 2016 – currently enrolled in MasterTrack6. Dr. Christopher is married to his wife of 15 years, Cheryl, and they have 2 children, Annabel (10) and Caleb (8).
1:00 pm to 3:00 pm
Stop the Bleed
Speaker: Eric Wong, DDS, MAGD
CE: 2 participation
AGD subject code: 142 (Electives: Medical Emergency Training)
Course Description:
Emergencies that result in bleeding may occur at a moment's notice without warning. Techniques to gain the ability to recognize life-threatening bleeding and intervene effectively will be presented.
Course Objectives:
Because the purpose of the STOP THE BLEED® campaign is to make our nation more resilient by better preparing the public to save lives if people nearby are severely bleeding. This preparation is being done by raising awareness and teaching people how to learn three quick actions to control serious bleeding. You will gain the ability to recognize life-threatening bleeding and intervene effectively.
Speaker Bio: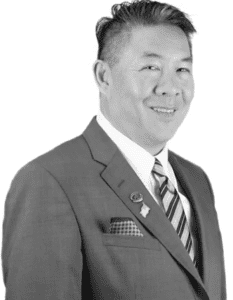 Eric Wong, DDS, MAGD is a general dentist who received his DDS from the University of the Pacific School of Dentistry in 1988 and completed an ACE residency program in 1989. Dr. Wong retired from private practice after 20 years to work as a supervising dentist for the CDCR. He is currently a Trustee for the Academy of General Dentistry and past president of the California AGD. Dr. Wong enjoys golfing and spending time with his family, especially with his granddaughter, Cora.
Registration:
By registering and attending this event you are giving permission to be in a photograph/video of the event unless you ask not to. Click here for the full details of our photo/video policy.
This block will sell out!  Please book your hotel room at the discounted group rate of $205 per night using the link below for CAGD PTF and MAC courses.
The last date to book is September 21, 2022!"
Book Group Rate Marriott
Refund and cancellation policy: 
If you are NOT an AGD member and register as one, you'll need to re-register as a Non-Member to get in to any California AGD courses. If your AGD Membership has expired, you can renew here: https://www.agd.org/join-agd/online-application
Registrations are subject to a $50 non-refundable processing fee.
Cancellations made by email prior to 9/15/22 will receive a refund less the $50 processing fee.
Cancellations made after 9/15/22 are completely non-refundable.
Transfer of a registration to another name will be considered by email request through 9/15/22.