The Pathway to Fellowship – Oct 2021
October 8 @ 8:00 am

-

October 10 @ 5:00 pm

$600 – $1200

The Pathway to Fellowship – October 8th, 9th & 10th, 2021
Friday: Bioclear and Injection Molding
Date: Friday, October 8, 2021 from 8am to 5pm
Speaker: Dr. Richard Young
CE: 8 CE Hands-On Hours (In-Person attendance required)
AGD Subject Code: 250 (Operative)
Description:
Say goodbye to layering, condensing, and burnishing! Join Dr Richard Young to experience a unique approach to modern resin dentistry. Participants will perform injection molding to create ideal margins, rounded emergence profiles, and mirror smooth restorations in two Anterior exercises, Deep Anterior Caries and Black Triangles and two Class II exercises. Participants will restore the Clark Class II non-retentive infinity edge preparation with realistic soft tissue dentoforms, Bioclear Matrices, regular and bulk fill 3M composites. Clinical tips for modern instruments will be shared. 
Objectives:
The 6 steps to achieve rock solid posterior composite contacts in even the most difficult cases.

Modern matrices, wedges and separators

How can you best combine flowable and regular composites with the injection molding technique, and when to use bulk fills

The next big thing in esthetics – Treating the "Dreaded Black Triangle" with gap closing, super curvaceous, color coded matrices

How to handle heated composite
Bio:

Dr. Richard Young received his dental training at Loma Linda University School of Dentistry in 1985. He is an Assistant Professor of General Dentistry at LLU School of Dentistry and co-directs the undergraduate dental aesthetics program, as well as lecturing in the practice management program. His interest in dental photography spans the last 33 years and he is recognized worldwide for his expertise in digital photography. His innovative and practical methods have inspired countless colleagues to adopt digital photography into their clinical procedures. Dr. Young maintains a private practice with his wife, focusing on esthetic dentistry. He has many interests outside of dentistry. and spends as much time as possible with his wife and daughter enjoying activities centered in the outdoors.
Sponsored By:

Saturday: Minimally Invasive Implantology 3-part Course
Date: Part 1: Saturday October 9th 2021 from 9am – 5pm
Speaker: Dr. Jewon Wang
CE: 7 Hands-On Hours CE (In-Person) OR Lecture (Livestream)
AGD Subject code: 690 (implants)
* Introduction
* Thread design (90/10 ratio):promote fast healing by minimizing bone damage and prevent implant treatment failure
* Cuff design:creating ideal biologic width
* Post Design:Optimized Prosthetic Connection
Bio: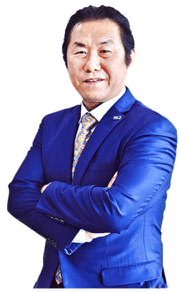 Dr. Jewon Wang has been practicing dentistry for over 30 years and has a master's degree in Prosthodontics.He is the owner of 35 dentistry-related patents and is the inventor of the IBS Implant system.Dr. Wang is the Director of IBS Implant R & D Institute.He is an internationally recognized lecturer and has trained over 10,000 GPs and specialists.Dr. Wang won the Most Innovative Medical Patent Award in 2014 as well as these accolades:Forbes CEO Award in Creative Innovation & Ministry of Science 2015, 2017 Leader of the Year by Korea Ministry of Trade, Industry & Energy, 2018 National Industry Award for Revolutionary Technology, and 2020 CEO Leadership in Korea R & D Management Division.
Sponsored by:

Sunday: The Status of Dental Implants
From Placement to Maintenance to Salvation; What Have We Learned in 57 Years?
Date: Sunday, October 10, 2021 from 8am to 5pm
Speaker: Dr. Alan Dalessandro
CE: 8 CE Lecture Hours (In-Person OR Livestream)
AGD Subject Code: 690 (Implants)
Course Objectives:
• Understand why implants fail in the first place
• Differentiate between different types of implant diseases
• Identify best implant restorations
• Analyze implant maintenance and red flags of monitoring disease progression
• Understand how to successfully treat implants and prevent further progression of disease
Lecture Highlights will Include:
Statistics – An estimated 30-40% of dental implants are in some stage of failure. Why? What can be done about it? Types–Peri-mucositis, peri-implantitis, implant soft tissue problems, implant fixture issues, restorative implant issues. Causes–Implant quality, size, position, placement, restoration.
Placement–Revisiting Biological Principles: Computer-guided implant placement, in-office 3D printing of surgical guides. Restoration–What works, what doesn't. Where are most of our problems?
Maintenance–How do we maintain implants? How often? What are signs of problems? Review the progression of implant disease.
Salvation–What is peri-implantitis? How to accurately diagnose a problem? At what point do we treat it? 29 Can the implants be saved? How do we treat problems and maintain long-term success?
Treatment–Maintenance therapy vs. surgical therapy
Bio: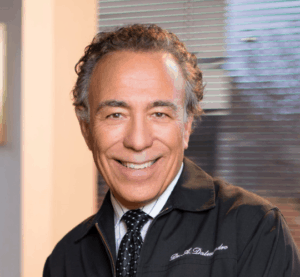 Dr. Alan Dalessandro was one of the early adopters of CBCT scanning and uses this successfully in his practice with every implant case. He also has extensively studied lasers and their use in Periodontics. Most recently he has implemented intraoral scanning and 3D printing implant surgical guides in-house.
His teaching goes back to the 1990s on a wide range of topics; his goal is to pass along knowledge and information to his colleagues to help them become educated on current trends in dentistry. He now teaches groups of periodontists and dentists on a regular basis around the world regarding his topics of expertise, which are the physics of laser technology and the current research in peri-implantitis.
Sponsored By: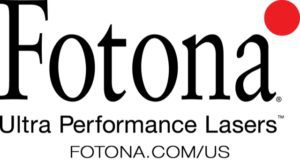 Registration:
By registering and attending this event you are giving permission to be in a photograph/video of the event unless you ask not to. Click here for the full details of our photo/video policy.
Book your Hotel:
$199 a night: Book your group rate for CAGD MT / PTF HOTEL ROOM BLOCK:
Book room at the Marriot Irvine Spectrum
Refund and cancellation policy: 
If you are NOT an AGD Member  and register as one, you'll need to re-register as a Non-Member to get in to any California AGD courses. If your AGD Membership has expired you can renew here: https://www.agd.org/join-agd/online-application
Registrations are subject to a $50 non-refundable processing fee
Cancellations made by email prior to 9/16/21 will receive a refund less the $50 processing fee.
Cancellations made after 9/16/21 are completely non-refundable.
Transfer of a registration to another name will be considered by email request through 9/16/21.