Masters Alumni Continuum Curriculum (MAC) 2022
April 8

-

April 10

$1200.00 – $2400.00

When: Friday- Sunday, April 8-10, 2022
Where: Marriott Irvine Spectrum, 7905 Irvine Center Dr., Irvine, CA
Speakers:
Chethan Chetty  DDS, MAGD
Juergen Langenbach DMD, MAGD
Lynne Thomas DDS, FAGD
John Vartanian DDS, FAGD
Brian Huang DDS
Tuition: $1200 for AGD members
$2400 for Non-members
CE: 10 lecture – 8 participation
Summary:
Friday April 8, 2022
8:00 – 5:00pm
Dr. Chethan Chetty & Dr. Juergen Langenbach
Incorporating 3D printing into your Dental Practice
Saturday April 9, 2022
8:00 – 5:00pm
Dr. Lynne Thomas & Dr. John Vartanian
All Smiles are not Created Equal

Sunday April 10, 2022
8:00 – 3:00pm
Dr. Brian Huang
Part 1: Oral Sedation Pharmacologic Agents for the GP: Going Beyond Triazolam
and Nitrous
Part 2: Working With a Dentist Anesthesiologist
PROTOCOL PRESENTATIONS
The last 4 hours of Sunday will consist of protocol presentations by MAC students.
If those who attended October 2021's MAC, you may present a protocol presentation
based on any of the 3 courses.
Presenters can receive participation CE
Attendees who do not present will receive 4 hours lecture CE
Friday, April 8, 2022
8 CE (participation)
AGD subject code 310 (Electives—multi-disciplinary topics)
Dr. Chethan Chetty & Dr. Juergen Langenbach
Incorporating 3D printing into your Dental Practice

3D digital design and printing is the next great wave in modern dentistry. However, it can be overwhelming and intimidating. This course is designed to show you how to integrate this technology into a simple, predictable, and profitable part of your daily practice. We will teach you about the different uses of 3D printing in the dental office. We will discuss the benefits of utilizing 3D design. This course will also share some of the more advanced procedures such as digital dentures and include a hands-on demonstration of scanning, design, and printing of a nightguard.
Course Objectives:
Understand the concept of 3D printing and design and the difference between milling and printing
Understand the pros and cons
Understand an overview of the equipment, supplies, armamentarium, and resources
Understand the steps to perform common 3D procedures such as appliances, guides, models, wax-ups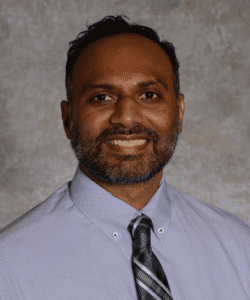 Dr. Chethan Chetty is a graduate of the USC Ostrow School of Dentistry. He practices in Los Angeles and has had the opportunity to practice with his father for 20 years. Dr.Chetty strongly believes in lifelong learning. He has always had a passion for technology and has been able to combine his passion for dentistry with digital dentistry. Dr. Chetty has been utilizing digital scanning and design for over 10 years. He has utilized 3D printing in day-to-day dentistry for the past 5 years and continues to grow as an important part of his practice. This past summer, he received his Mastership in the AGD. He is also a diplomate in the ACD, ICD, and a member of AACA. Dr. Chetty is
currently the National Chair of Membership for AGD. He is the Past President of the California AGD, and USC Ostrow Century Club Alumni Association. In his free time, he enjoys spending time with his wife, Avani, and 3 children: Ishaan, Rushil, and Diya, and their dog, Sammy.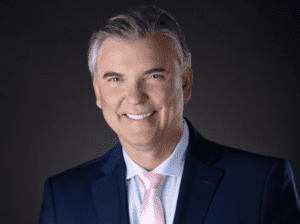 German-born dentist, Dr. Juergen Langenbach has provided his dental expertise to a myriad of patients both in Germany and the United States. While serving as a dentist in the German Army he met Dr. Lynne D. Thomas who was serving as a dentist in the United States Air Force at Ramstein Airbase in Germany. They both agreed that southern California was the place to live and in 2003 set up their practice in Poway, CA in 2003. Dr. Langenbach has consistently offered top-tier cosmetic, restorative, sleep apnea and surgical implant treatments. Through diligence and dedication to his patients, he has continued to touch lives and transform mouths with his special care and superb treatments. Among his esteemed accreditations and affiliations, Dr. Langenbach is a Master of the esteemed Academy of General Dentistry. His main goal with any patient is to achieve beautiful, safe and long-standing outcomes. As a highly trained dentist, Dr. Langenbach has the know-how to provide a wide range of comprehensive dental services, all leading to complete health. Patients can receive same day CEREC restorations, surgical implant therapy, sleep apnea appliances, digital dentures and TMJ bite diagnostics and therapy, among other, more routine procedures. Dr. Langenbach's dedication to continuing education led him to become a teacher for other dentists, especially about everything digital in dentistry. He has presented in Germany and the United States multiple lectures and workshops to help enhance dentistry for future generations of dentists.
Saturday, April 9, 2022
8 CE (lecture)
AGD Subject Code 780 Esthetics
Dr. Lynne Thomas & Dr. John Vartanian
All Smiles are not Created Equal

This course will cover every day aesthetic challenges that walk through your door. Most smile makeovers do not begin with straight virgin teeth; they could begin with functional concerns or other challenges and become multidisciplinary smile makeovers. This course guides you through initial consultation, diagnosis, and treatment planning. The importance of photography, wax-ups and prototypes. Learn how to assess a variety of real-life aesthetic cases and achieve predictable results. At the end of the day, we'll have an Interactive Forum discussion.
Course Objectives:
Understand how to sequence workflow in multidisciplinary aesthetic cases for predictable outcomes.
Learn how to make the wax-up and prototypes, the ultimate tool to communicate with patients and laboratory.
Discuss the indications for the best materials for clinical success.
Differentiate between analog and digital workflows for management of these cases.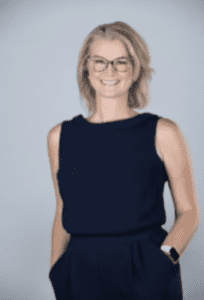 Lynne Thomas, DDS, FAGD has actively built upon her knowledge gained at the University of Michigan School of Dentistry throughout her career. By joining and participating in high-echelon study groups and organizations, such as becoming a Fellow with the Academy of General Dentistry and an accreditation candidate with the American Academy of Cosmetic Dentistry, Dr. Thomas added solid building blocks to an expanding knowledge base. In 2004, Dr. Thomas integrated the art and science of digital dentistry by providing single visit crowns. Today she treats cases ranging from the straightforward to the complex. It's this passion for interdisciplinary treatment, with an emphasis on incorporating digital technology, she loves to share with and motivate other dentists, regardless of their years in practice.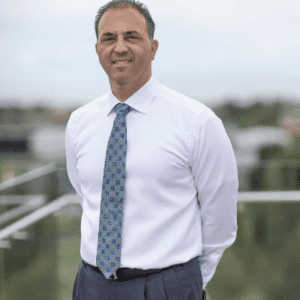 Dr. Vartanian grew up in Pasadena, CA. He did his undergraduate studies at the University of Southern California. He received his Doctor of Dental Surgery Degree from New York University College of Dentistry. He has been practicing in Newport Beach since 1998. Dr. Vartanian mentors a few times a year at Spear Education in Scottsdale Arizona for those wanting to learn all aspects of dentistry. From the simplest cosmetics to full mouth reconstructions involving implants and natural teeth. He is currently working on attaining his Mastership in Dentistry.
Sunday, April 10, 2022
2 CE (lecture)
AGD Subject Code 340 (Anesthesia and Pain Management)
Dr. Brian Huang
Oral Sedation Pharmacologic Agents for the GP: Going Beyond Triazolam
and Nitrous

Contrast the different classes of pharmacologic agents that can produce anxiolytic effect during dentistry.
Course Objectives:
Upon completion of this presentation, the participants will be able to: Identify the reasons of using the different pharmacologic agents such as, length of procedure, desired and/or undesired effects, ease of administering of agents, etc.
Formulate an anesthetic plan with oral pharmacologic agents to complete the
required dental treatments.
Working With a Dentist Anesthesiologist
Discussion and identifying the requirements for providing a safe patient anesthetic experience in a dental office.
Course Objectives:
Describe the necessary requirements of providing a safe anesthetic experience for patients in a dental office.
Identify patients that are suitable for in-office sedation or general anesthesia.
Prepare patients and obtain proper documentation so their anesthetic plan can be well executed.
Prepare the office for potential anesthetic complications with cognitive aid, office drills, effective communications, and proper resuscitation equipment.
Collaborate with an anesthesiologist to provide an appointment with safe anesthetic outcomes.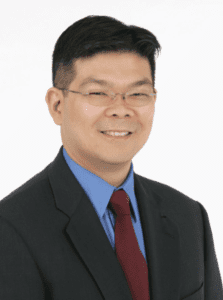 Brian Huang, DDS, is an experienced dentist anesthesiologist skilled in administering all forms of sedation, from general anesthesia to light sedation, aimed at maximizing patient comfort during dental care. Dr. Huang is currently a faculty member at UCLA, overseeing Hospital Dentistry residents who provide sedation and general/hospital dentistry. He regularly instructs dental students and residents on pharmacology- and anesthesia-related topics. The first two hours of Sunday will be Dr. Huang's lectures.