AGD applauds U.S. House decision to refrain from advancing the Medicare Dental Expansion Proposal
Categories: Featured Articles
Why the Medicare Expansion Proposal matters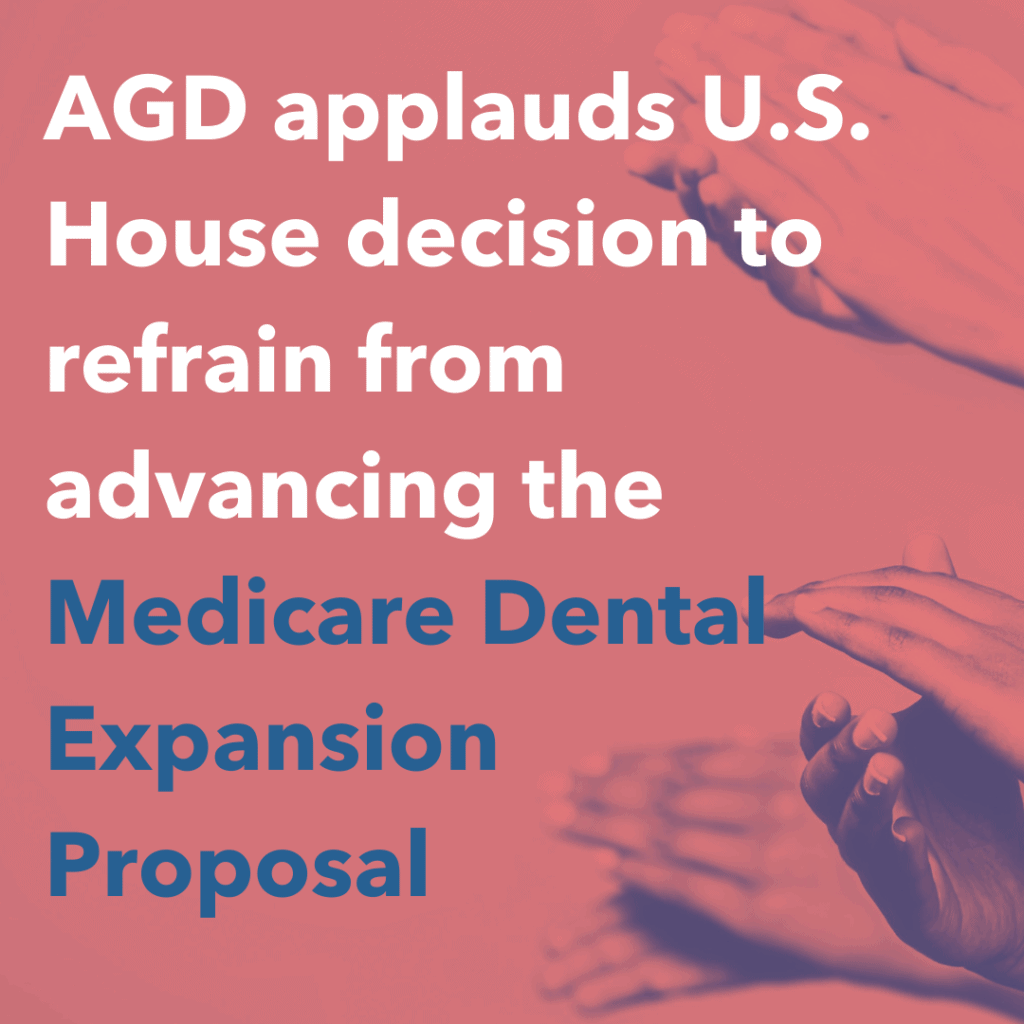 General dentists are committed to delivering quality dental care to patients of all ages and to advocating for optimal oral health. The Academy of General Dentistry (AGD), which rep- resents 40,000 general dentists, is a strong advocate for programs that support oral care. AGD is pleased that legislators acknowledged the concerns of general dentists and eliminated provisions to add a dental benefit to Medicare from the "Build Back Better Act" passed today in U.S. House of Representatives. The AGD supports consumer surveys, research, and reports that have concluded the inclusion of dental benefits into the program could harm the 27 million Americans who have Medicare Advantage (MA) and indicates that expansion proposals would effectively discourage provider participation.
Furthermore, the expansion proposal did not address low income seniors' immediate oral health needs in the present or the future. The organization has been instrumental in opposing recent legislative proposals to include dental benefits into Medicare Part B.
"We are grateful that our leaders recognized the unforeseen and significant consequences for patients and providers that enacting an unsound policy to expand Medicare to include dental benefits would yield," said Bruce L. Cassis, DDS, MAGD, president of the AGD. "It is crystal clear to us that these expansion proposals would have undone and reversed decades of progress that dentistry has made in improving and pre- serving the oral health of our senior citizens."
The proposed Medicare dental expansion was being advanced in Congress without thoughtful consideration. Core policy details would have been left to bureaucrats at U.S. Department of Health and Human Services (HHS) to decide, including the payment rates for dental services. The AGD was greatly concerned that dental care delivery would be undervalued, which could consequently compromise the overall integrity of care provided to patients.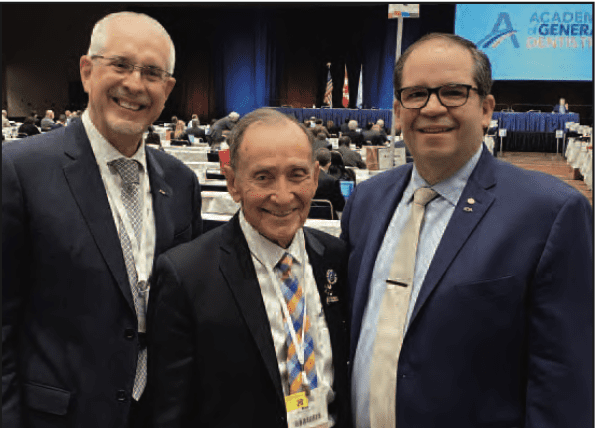 The AGD recognizes the provisions of dental benefits in the growing Medicare Advantage (MA) programs. Currently, MA continues to be the most considerable platform for providing seniors with dental benefit options. Advantage programs are private, competitive products within the existing landscape. About 94% of seniors in individual Medicare Advantage plans are in plans that provide access to dental coverage. Under this framework, enrollees can select the benefit options based on their needs. The proposed expanded dental benefits would not offer such flexibility.
We feel that dental patients should have a personal role in defining the benefits that fit their needs, not a one-size- fits-all mandate. The AGD suggests that policymakers continue to investigate resources that will create a dental benefit model which addresses all the needs of patients and will preserve the integrity of the dental profession.
The AGD is a world-class organization that represents the interests of dentists in general practice. The organization serves as the voice of the general dentist, advocating on legislation and regulations impacting dentistry and oral health. General dentists have been working to inform the elected officials representing them in Congress about the impact this legislation would have on their practices and ability to serve patients in their communities. AGD continues to support enhanced benefits and reimbursements in private section initiatives for dental benefits.