A successful Fall CE event in November sets the stage for the
upcoming annual CE event in January 2015
CAGD sponsors study club CE events in Vacaville and Paso Robles
CAGD's local components meet the CE needs of their members
CAGD remodels its website with new look and simplified menus
Moments from the past: CAGD history page created on website
with photos as early as 1972
A successful Fall CE event in November sets the stage for the upcoming annual CE event in January 2015
Dr. Chen, a leading practitioner, teacher and lecturer on implant dentistry with over 20 years of experience and 10,000 implant surgeries performed, presented to over 200 dentists the numerous types of bone grafting materials available with a specific focus on synthetic bone and its application in clinical situations. Different types of ridge defects and ridge preservation techniques were also presented.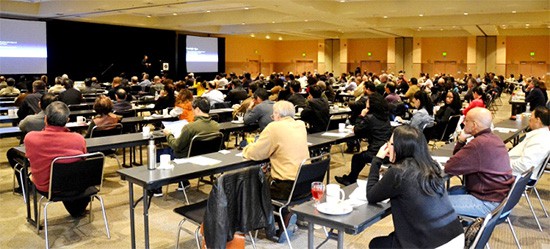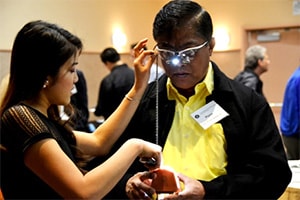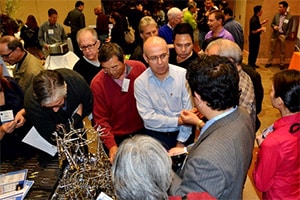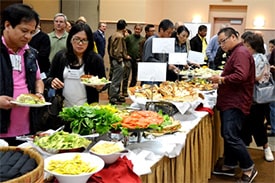 Dr. Chen will lead a hands-on workshop on Practical Steps in Bone Grafting of the Alveolar Ridge and Sinuses in the upcoming annual CE event in San Francisco on Saturday, January 25th, 2015. Click here for more information and to register.
CAGD sponsors study club CE events in Vacaville and Paso Robles
In an effort to promote AGD membership and express gratitude to current AGD members, the CAGD sponsored study club CE dinner events in Vacaville and Paso Robles.
clientuploads/Vaca1.jpg
Attendees enjoying dinner
while listening to Dr. Lew.
Surgical Extractions for the General Dentist by Michael Lew, DMD, MAGD in Vacaville: After presenting the basic principles of surgical extractions, Dr. Michael Lew shared videos of multiple surgical extractions performed by oral surgeon Dr. Jay Reznick, followed by a discussion of the presented techniques on November 13, 2014.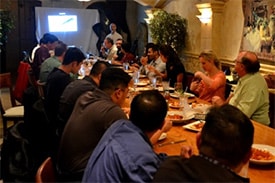 Implant Surgeries by Keyla Springe DDS, FAGD, FICOI – in Paso Robles: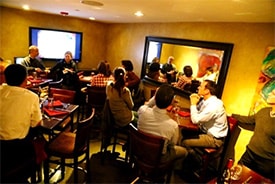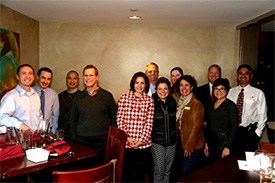 CAGD's local components meet the CE needs of their members
CAGD's local components organize rare cuttingedge courses to meet the CE needs of their members. The Sacramento-Sierra AGD recently organized a hands-on workshop covering CAD/CAM porcelain restorations aesthetic staining, glazing and layering given by Paul Lessing CDT who has taught e.max classes to prosthodontists at U.O.P., University of Loma Linda, and University of Washington. Check the list of events to know your local components CE offerings.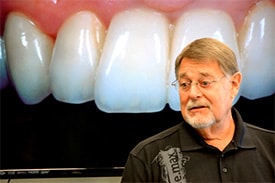 CAGD remodels its website with new look and simplified menus
The CAGD recently remodeled its website to better serve you. Please share with us your ideas on how our
website can further meet your needs. Click here to Contact the AGD.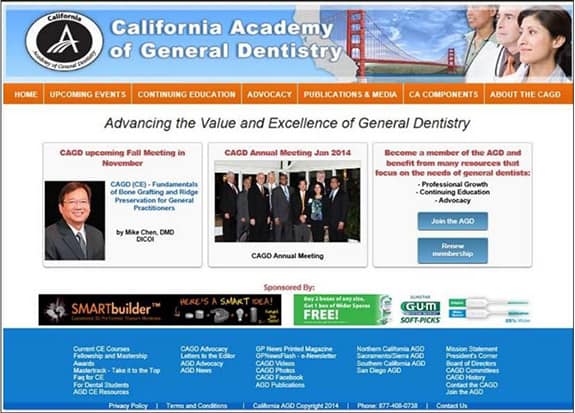 Moments from the past:
CAGD history page created on website with photos as early as 1972
CAGD's past president Dr. Bill Langstaff has made considerable effort compiling the history of the CAGD. "How
can you get there unless you know where you came from…. Thus the history," said Dr. Langstaff. We derive
inspiration from the past to lead us in the future. We recently added a concise CAGD history page to our
website with photos as early as 1972 to show our rich history of quality CE, fellowship, and camaraderie. Here
are some samples: