SSAGD Webinar TMD Orthotic Therapy: Taking a Bigger Bite Out of a Confusing Topic
January 1, 2022

-

December 31, 2025

Details
Date: 24/7 Pre-Recorded Webinar
Time: Your Own Time
Location: Your Location
CE: 1.5 hours self instruction – AGD Subject Code 200 (Orofacial Pain)
Speaker: Dr. Priya Mistry
Tuition:
AGD Members; $20
Non-members: $40

Your registration includes access to the pre-recorded webinar and the quiz for CE credit.
Course Description:
What is a bruxism nightguard?  What constitutes a TMD orthotic/splint?  This course will explain the difference and will walk through a few cases from diagnosis to treatment and through follow up.
Course objectives:
Learn the different levels of TMJ/TMD

 

Learn the differences between a traditional bruxism splint and a TMD orthotic and how you can treat some of your own TMJ/TMD & bruxism patients with success!
Be better able to diagnose a TMJ/TMD case vs. a bruxism-only case
Speaker Bio:
Dr. Priya Mistry graduated with Honors from University of the Pacific Arthur A. Dugoni School of Dentistry in 2007 and has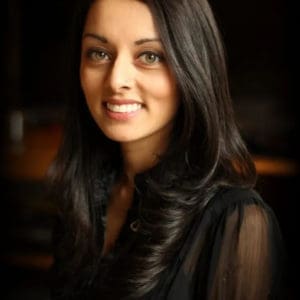 been helping her patients smile with confidence since then.  During this time, she has enjoyed working with a large variety of people – different cultures, ages and various social backgrounds.  Through it all, Dr. Mistry has maintained her goal in dentistry: to provide excellent dental care in a compassionate and comfortable setting.  More recently, Dr. Mistry hasbeen focusing on taking care of patients with TMJ/TMD.  After seeing how debilitating it can be for people to live in chronic pain, Dr. Mistry has been attending various CE courses and seminars in order to provide more comprehensive care for her patients.  She has been fortunate to have been trained for the past two years by TMJ expert, Dr. Arthur L. Parker – who has devoted his life's work to taking care of patients with TMJ problems.
Dr. Mistry has recently started a YouTube channel to increase awareness amongst patients and providers as to what TMJ conditions are, how to treat them and how they relate to other parts of the body.  In her spare time, Dr. Mistry enjoys spending time with her husband and her two lovely children.  She also likes to cook, read, hike and exercise.  Please check out and subscribe to her YouTube channel for more information – Priya Mistry, DDS – the TMJ doc.
Refund Policy:
There are no refunds for this pre-recorded webinar. Access is 24/7 and there is no deadline to watch it and take the quiz for CE.