SSAGD: Pediatric Hands-On Workshop
September 18 @ 8:00 am

-

5:00 pm

Summary:
This event is sold out!
When: Saturday, September 18th, 2021
Where: Sacramento District Dental Society Office
2035 Hurley Way, Suite #200, Sacramento, CA 95825
(free parking)
Tuition:
$400 AGD Members, $800 Non-members
CE: 8 participation CE
AGD Subject Code 430 (Pediatric Dentistry)
Description:
Esthetic Crown Placement, Stainless Steel Crown Placement, Pulpotomy, Indirect Pulp Capping, Silver Diamine Fluoride Application, Hands-on practice on pediatric typodonts, and review and discussion of various cases. Learn the indications, contraindications, and technique for Silver Diamine Fluoride (SDF) Placement
Practice SDF application in a simulation setting on a pediatric typodont
Give the advantages and disadvantages of Stainless-Steel Crown Placement
compared to intracoronal restorations
Describe the preparation of a Stainless-Steel Crown
Practice Stainless Steel Crown placement in a simulation setting on a pediatric
typodont
Be able to assess the pulpal health of a primary tooth based on clinical signs and
symptoms
Describe the pulpotomy procedure in a primary tooth, and give the indications for
completion
Practice a pulpotomy in a simulation setting on a pediatric typodont
Contrast esthetic pediatric crowns with stainless steel crowns
Describe clinical situations for placement of an esthetic pediatric crown
Practice placement of a primary esthetic crown on a pediatric typodont
Review treatment planning for the primary dentition based on dental
development
Review and discuss cases. Participants can bring in their own cases to discuss.

                                          Picture: Posterior Zirconia crown placement example from speaker, Dr. Marion
Speaker: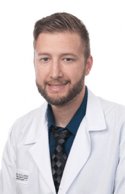 Dr. Ian Marion is a Clinical Assistant Professor at the University of Illinois at Chicago. Dr. Marion serves as the Director of Pre-Doctoral Pediatric Dentistry and oversees the clinical and didactic training of dental students. He received his DDS from the University of the Pacific in 2012, then completed a General Practice Residency at S. Barnabas Hospital in New York. He completed a pediatric dentistry residency and received a MSD at the University of Washington in 2015. He is a reviewer for multiple pediatric dentistry journals and is an active member of the American Academy of Pediatric Dentistry (AAPD) and American Dental Association (ADA), including receiving the 2016 Master Clinician Scholarship and serving on the Access to Care and Education Committee.
Sponsors:

Registration:
This event is sold out!