SDAGD: How to Retire Early: The Simple Recipe for Dentists!
July 31 @ 8:00 am

-

5:00 pm

Location: Patterson Dental, 4030 Sorrento Valley Blvd, San Diego, CA 92121
*This is an live event only, no livestream available
Tuition: $100 AGD members / $200 non-AGD members
Registration includes continental breakfast and lunch 
AGD Subject Code: 550 Financial Management, 8 CE Lecture Units (not intended for licensure maintenance)
Course Summary:
Attendees will obtain a proven course of actionable items that will motivate them to achieve financial success. Strongly encourage purchasing tickets for significant others if they are able to attend! 
Audience: Dentist, significant others, and staff
Course Objectives:
Learn what an ideal practice overhead looks like and the tools for how to earn the maximum financial potential from your practice. Additionally, determine what personal insurance coverage to have and discuss ideal savings rates along with debt reduction fundamentals.
Leave with an action plan to get your financial life in order, thoroughly detailed road map of where you should be at varying points of your career, and learn the ins and outs of compounding investments and putting yourself in the best possible position to secure a financially sound retirement
Leave knowing the amount of savings needed in your portfolio to consider retiring, discuss behavioral temperament with investments to provide dentist-investors peace of mind, and address how much can be safely withdrawn from a portfolio to ensure that it will last the course.
Understand where to hold the investments for maximum tax avoidance and the best possible conservative growth.

 
Speaker Bio:
Kevin Anderson, DDS, MAGD has learned from the best investors of our time, including Warren Buffet. Dr. Anderson graduated from the University of the Pacific Arthur A. Dugoni School of Dentistry, completed a GPR at USC and then practiced dentistry in San Diego for 19 years. His personal investment success allowed him to retire from dentistry at the age of 43. He became Treasurer of the National Academy of General Dentistry, where he dramatically turned around the fortunes of the AGD portfolio, increasing the Academy's reserves from $2.2 million to $6.4 million in two years, ultimately putting the AGD in the position of purchasing its own building in downtown Chicago. 
         Refund & Cancellation Policy: 
Cancellations made by email prior to 7/24/2021 will receive a refund minus a $5 processing fee.
Cancellations made after 7/24/2021 are completely non-refundable.
Transfer of a registration to another name will be considered by email request through 7/24/2021.
By registering and attending this event you are giving permission to be in a photograph/video of the event unless you ask not to. Click here for the full details of our photo/video policy.
Sponsors: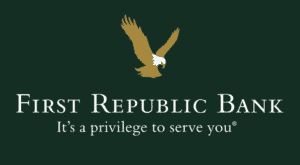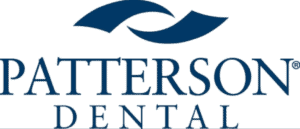 Registration: