SSAGD: How to Keep More of What You Produce in 2020!
February 1 @ 12:30 pm

-

4:00 pm
Details:
Date: Saturday, February 1st, 2020
Time: 1 pm to 4 pm (Lunch at 12:30pm)
Speakers: Jeff Belkora, PHD & CPAs from Thomas Doll firm   
Location: Zinfandel Grille, Sacramento, CA
CE: 3 Lecture units (subject code: 550 Practice Management)
Tuition:
AGD Members: $65 ($55 Earlybird before Jan 7)
Non-members: $85
Tuition includes lunch, and free parking.
Course Summary:
It's not just what you make, it's what you keep. And what you save. But this tax and retirement planning gets complicated! You're a dentist, not an accountant! It makes your head hurt just thinking about it. And when you try to dig into it, it makes your head spin. This means you are potentially leaving tens of thousands of dollars on the table just to avoid uncomfortable feelings in your head!
Luckily, there's a better way. Your friends at Thomas Doll, CPAs, have simplified tax and retirement planning into five straightforward strategies you should consider implementing in 2020. We've minimized the jargon and quantified the impact. In this program, we'll share our checklist, and illustrate it with case studies and examples. This will be an interactive workshop. Please come prepared to participate and engage fully, for the benefit of all in attendance.
Key Learning Objectives:
Participants will have the opportunity to:
1. Reflect critically on your own tax and retirement planning – based on your experiences in 2019.
2. Compare strategies with peers and experts, to share lessons learned.
3. Learn new strategies to implement in 2020, and plan next steps.
Testimonials:
"Very useful tax lowering strategies that most CPAs don't tell you." – Dr. Orson Leong
"I just learned how to save thousands of dollars per year. Thank you!. I loved the round table group discussions! Great presentation!" – Dr. Kinberly Antrim
"Loved the immediate takeaways to put in place on Monday morning." – Dr. Karen Giannotti
"Session was very informative for me and I think I can now educate my CPA (or change him)" – Dr. Mark Nadler
"I learned more during this presentation that I have from my CPA in 3 years." – Dr. Frank Hann
Speakers:
Sponsor Thomas Doll is an independent, fee-only, fiduciary, Registered Investment Advisor firm and Chartered Public Accountancy. Our mission and legal obligation is to always serve our clients' highest financial interests. The firm offers bookkeeping, payroll, tax, pension, financial planning, and wealth management services to dentists and doctors. Thomas Doll also contributes to professional education for dentists and doctors in the area of practice management and financial management.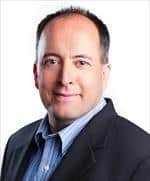 Jeff Belkora, PhD is a researcher and consultant based at the University of California, San Francisco. Studies show that Dr. Belkora's work is associated with increased success rates for doctors and patients; for educators and students; and for financial advisors and clients. Dr. Belkora is the author of the book DEAL! Discovery, Engagement, and Leverage for Professionals. He has also published peer-reviewed articles in journals ranging from the Journal of Clinical Oncology to the Journal of Wealth Management. Dr. Belkora has been hailed as a leading innovator by the Mayo Clinic and the US Department of Health and Human Services, and was Dorland's Health/Patient Advocate of the Year in 2010.
Continuing Education:
These programs can be configured for Continuing Education units under Code 550 Practice Management
https://www.agd.org/continuing-education-events/manage-my-ce/agd-subject-codes/550-practice- management-and-human-relations
"Financial management: Education concerning the financial management of a dental practice or a dentist's wealth building personally and professionally."
Refund & Cancellation Policy:
Registrations are subject to a $20 non-refundable processing fee.
Cancellations made by email prior to 1/29/20 will receive a refund less the $20 processing fee.
Cancellations made after 1/29/20 are completely non-refundable.
Transfer of a registration to another name will be considered by email request through 1/29/20.
Registration:
Sponsored By: