CAGD Annual Meeting 2020 – Ridge Augmentation & Financial Boot Camp
January 11, 2020 @ 8:00 am

-

5:00 pm

$275 – $750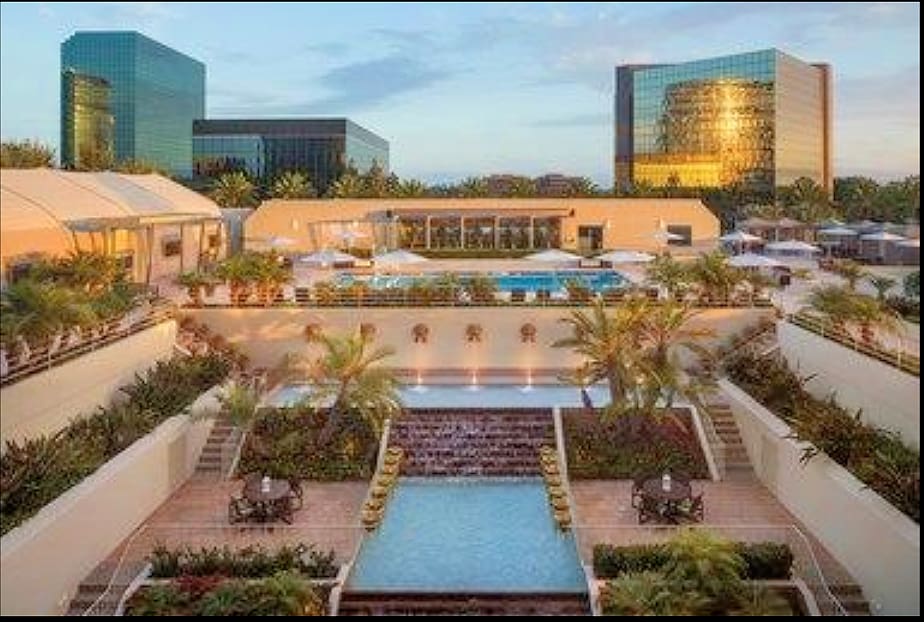 At a Glance:
Your choice of one of two CE courses at CAGD's Annual Meeting at the Westin South Coast Plaza Hotel in Costa Mesa, CA
Ridge Augmentation (8 CE Hands-On)
with Dr. Louie Al-Faraje
Tuition: AGD Member @ $550, Non-Member @ $750
Limited Attendance
Financial Boot Camp (8 CE Lecture)
with Dr. Kevin Anderson
Tuition: AGD Member @ $275, Non-Member @ $400

Staff/spouse $135 for AGD members/$195 non-member
Amenities for Both Courses: Tuition includes Continental breakfast, morning break, lunch and afternoon breaks.
Date: Each course on Saturday January 11th, 2020 from 8am – 5pm
Register Securely Online
CE Courses:
Course #1: Ridge Augmentation (8 CE Lecture and Hands-On)
Bone Grafting Utilizing Membranes, Tacks And Tenting Screws
Speaker: Dr. Louie Al-Faraje, DDS, FAGD.
8 CE Units Hands-On: Subject Code: 690
Course Description:
Treatment planning and patient selection for bone grafting procedures
Techniques in bone grafting from incision to suturing
Extraction site management: immediate versus delayed implant placement
Decision making based on available soft tissue
Immediate extraction site techniques for maximum tissue preservation
Course Objectives:
Understand the most important steps in Guided Bone Regeneration (GBR), including:
Incision design
Flap design, types, and management
Graft material and membrane selection
Membrane fixation (screws vs tacks)
Suture materials techniques in Oral Implantology
How to prevent and treat complications
Peri-implantitis incidence, etiology and management
Hands-on program on plastic surgical dental models:
Horizontal ridge augmentation using resorbable membranes
Speaker Bio:
A highly experienced clinician, educator and innovator, Dr. Louie Al-Faraje is continually advancing the protocols for oral implantology surgical treatments. He is a board-certified, practicing oral implantologist in San Diego California, as well as an author and educator, who presented hundreds of lectures and trained hundreds of dentists throughout the world.
His global California Implant Institute in San Diego utilizes today's most innovative and effective clinical solutions in dental implants and bone grafting procedures and has trained more than 2000 oral health professionals from 20+ countries in the last 15 years.
He is the author of a bestseller textbook "Surgical Complications in Oral Implantology" published by Quintessence 2011 and available in 7 languages. He also authored the "Oral Implantology Surgical Procedures Checklist", "Surgical and Radiologic Anatomy for Oral Implantology",  and "Oral Implantlogy Review", published by Quintessence. Dr Al-Faraje also serves on the editorial board of the journal of Oral Implantology (JOI).
Course #2: Financial Boot Camp (8 CE Lecture)
You Cannot Help But Get Rich…!
Speaker: Dr. Kevin Anderson, DDS, MAGD.
8 CE Units Lecture: Subject Code: 550
Course Description:
This is a full-day presentation covering the following topics:
Financial ratios over a dentist's career —- where you need to be at each age
Dental practice overhead
Strategies for successful retirement
Course Objectives:
Dentist attendees, significant others and staff will learn what an ideal overhead practice looks like and will be presented with the tools of how to earn the maximum financial potential from their practice. Additionally, dentists will be able to determine what per- sonal insurance coverage to have over their career for protection and when to cut back. Ideal savings rates along with debt reduction fundamentals will be discussed.
target goal of obtaining a secure financial retirement will be thoroughly detailed with a road map of where the dentist should be at varying points of their career.
Attendees will also learn the ins and outs of compounding their investments and putting themselves in the best possible position to secure a financially sound retirement after dentistry. Behavioral temperament with investments will be discussed in detail to provide dentist-investors with peace of mind. We will also address how much can be safely withdrawn from a portfolio to ensure that it will last the course.
Attendees will leave knowing what amount of savings will be needed in their portfolio to consider retiring from dentistry as well as how much they can withdraw from it. They will also understand where to hold the investments for maximum tax avoidance and the best possible conservative growth.
Speaker Bio:
Dr. Anderson has learned from the best investors of our time, including Warren Buffet. Kevin graduated from the University of the Pacific Arthur A. Dugoni School of Dentistry, completed a GPR at USC and then practiced dentistry in San Diego for 19 years. His personal investment success allowed him to retire from dentistry at the age of 43. He went on to be Treasurer of the National Academy of General Dentistry, where he dramatically turned around the fortunes of the AGD portfolio, increasing the Academy's reserves from $2.2 million to $6.4 million in two years, ultimately putting the AGD in the position of purchasing its' own building in downtown Chicago. Kevin continues to reside in San Diego with his wife and two children, where he founded and manages the Anderson Investment Fund, LP, a private long only equity fund for high net worth individuals, corporations and retirement plans.
Registration:
Register Securely Online
Book a Room at the Westin for $149/night
Refund Policy:
Registrations are subject to a $50 non-refundable processing fee.
Cancellations made by email prior to 12-26-19 will receive a refund less the processing fee.
Cancellations made after 12-26-19 are non-refundable.
Transfer of a registration to another name will be considered by email request through 12-26-19.
Sponsored By: