SSAGD: Demystifying the TMJ Pre-Recorded Webinar
January 1, 2022

-

December 31, 2025

Details: Demystifying the TMJ
Date: Ongoing Pre-Recorded Webinar
Time: Your Own Time
Speaker: Dr. Priya Mistry  
Location: Live Webinar
CE: 1.5 Units self instruction – AGD Subject Code 200 (Orofacial Pain)
Tuition:
AGD Members: $89
Non-members: $149
Course Description:
This webinar explores internal derangement of the articular disk within the temporomandibular joint AND dysfunction in the muscles that surround and support the mandible, as well as how these issues can (and often do) overlap.  This video reviews the anatomy of the joint and discuss how the various anatomical structures contribute to specific symptoms such as ear pain, pain behind the eye, headaches, jaw pain, neck pain, popping/clicking and catching or actual locking of the joint.  Specific treatment of these various symptoms are also reviewed as well as which patients experience this most commonly and why.  Relation of TMJ disorders/TMD to tongue tie, 4 bicuspid extraction/retraction orthodontia, and sleep apnea will also be discussed.
Course Objectives:
Know which questions to ask and which signs/symptoms to look for to be able to discriminate between muscles and joint pathologies

 

Understand what's happening in the muscles/joints to cause specific symptoms
Improve knowledge of TMJ anatomy
Understand connection of TMJ disorders to sleep apnea, bite, and tongue tie
Know which cases to treat and which to refer
Speaker Bio: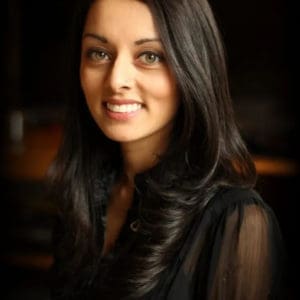 Dr. Priya Mistry graduated with Honors from University of the Pacific Arthur A. Dugoni School of Dentistry in 2007 and has been helping her patients smile with confidence since then.  During this time, she has enjoyed working with a large variety of people – different cultures, ages and various social backgrounds.  Through it all, Dr. Mistry has maintained her goal in dentistry: to provide excellent dental care in a compassionate and comfortable setting.  More recently, Dr. Mistry has been focusing on taking care of patients with TMJ/TMD.  After seeing how debilitating it can be for people to live in chronic pain, Dr. Mistry has been attending various CE courses and seminars in order to provide more comprehensive care for her patients.  She has been fortunate to have been trained for the past two years by TMJ expert, Dr. Arthur L. Parker – who has devoted his life's work to taking care of patients with TMJ problems.  
Dr. Mistry has recently started a YouTube channel to increase awareness amongst patients and providers as to what TMJ conditions are, how to treat them and how they relate to other parts of the body.  In her spare time, Dr. Mistry enjoys spending time with her husband and her two lovely children.  She also likes to cook, read, hike and exercise.  Please check out and subscribe to her YouTube channel for more information – Priya Mistry, DDS – the TMJ doc.
Registration:
This is a pre-recorded webinar after you purchase your ticket, please email Terri for directions on how to access your protected video webinar and your quiz, to obtain your CE units.
Sponsored By: