SSAGD: Beginning and Advanced Implants – 2 Courses
June 22, 2019 @ 8:30 am

-

4:00 pm

Summary
Course #1 is now full!
Course #2 is almost full, however we are still accepting registrations.
Choose one of two All day Saturday Classes at Valley Hi Country Club Elk Grove, CA
Implant dentistry has become an important part of most general dentist's practices. Whether you are already placing implants or currently just restoring implants we have two classes that would enhance your implant skills.
We invite you to join us for either implant track (they are both presented at the same time and place). Please register soon as space is limited for both courses.
CE: 8 CE Units each
Price: $120 each AGD Members, $225 each Non-AGD, includes breakfast buffet and lunch
Course #1: For dentists beginning with Implants
Introduction to Implant Dentistry. You will be able to place multiple implants into a simulated jaw and get familiar with the Neodent system.
For those thinking about placing implants or learning about the Neodent implant system we have world class clinician Dr. Mike Chen leading you through an all day class. The rational for recommending dental implants to your patients, proper case selection, and determining proper hard and soft tissue requirement will be discussed in the morning. In the afternoon, you will apply what you learned in the morning and place several implants in a typodont jaw. The Neodent implant system has recently been acquired by Struamann and enjoys the support and technology of a world class leading implant company.
Speaker Bio: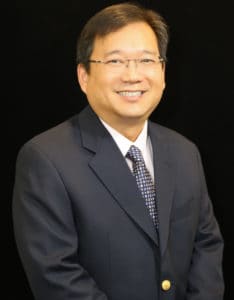 Dr. Mike Chen
Dr. Chen is a leading practitioner, teacher and lecturer in implant dentistry in the San Francisco Bay Area. He's considered one the most innovative dentists in northern California with 25 years of experience providing and overseeing direct  dental care, diagnosis, treatment and procedures.
Career highlights include: Seasoned trainer and advisor to clinical professionals and students in implant dentistry. Authority on current principles, methods and procedures for the delivery of medical evaluation, diagnosis and treatment; as  well as on legal and ethical standards for the delivery of dental surgical care  and related accreditation and certification requirements. Prolific presenter of dental implant educational programs and workshops; and frequent contributor  to the efficient development of training curricula and evaluation of students'  performance through demonstrated dental procedures. Passionate advocate for preventive dental care, with emphasis on proactive dental hygiene, self-care and maintenance. Promoter of best practice with solid grounding in the judicious use of relevant drugs and non-pharmaceutical patient care aids. Patient care at office and discussion in study club
Memberships and Certifications: American Dental Association, California Dental  Association, Santa Clara County Dental Society, International Congress of Oral  Implantologists (Fellowship / Diplomat), American Dental Implant Association  (Fellowship / Mastership /Diplomat), American Academy of Implant Dentistry,  University of Miami School of Medicine.
Sponsored by:

Registration:
Registration is now closed for "Introduction to Implant Dentistry"
Course #2: For dentists experienced with Implants
Simplify your implant Surgeries by Designing and Milling your own surgical guides. This course is geared towards planning an implant surgery using the Co-Diagnostic software and then printing the guide.
This course will be hosted by Straumann. Straumann is the most popular implant system in the US and within the Sacramento area. During this course you will utilize a laptop to treatment plan surgical cases using the Co-Diagnostic software. This software is very user friendly due to it's intuitive platform. In the afternoon, we will utilize a 3-D printer to mill the surgical guide that we treament planned in the morning. Using 3D cone beam to treament plan your surgical cases has become standard protocol and learning to mill your own surgical guides will be a natural extension of the software capabilities.
Speaker Bio: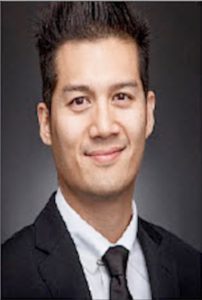 Dr. Charles Bhan
In 2009, Charles moved to San Jose to join Anatomage as a sales representative. In 2010 he became sales manager and in 2011 appointed director of sales. He was responsible for all dental sales, training of all personnel, education, and for the company's advertising campaign. Charles worked closely with key opinion leaders and sales partners to define the overall image and positioning of the brand. He has lectured around the country in the field of cone beam ct and guided surgery. In 2013, Charles resigned from Anatomage.
In October 2013, Charles joined Biomet 3i as a territory manager in the San Francisco Bay Area. During his tenure he headed several successful education campaigns. Charles was instrumental in building the surgical practices within the area focusing on staff training, lab partnerships and executing education.
Sponsored by:

Registration:
Secure Online Registration is now open for: "Simplify your implant Surgeries by Designing and Milling your own surgical guides":