SDAGD: Reducing Mechanical Risk in Implant Case Design
April 4 @ 5:30 pm

-

8:00 pm
Details:
2 Lecture CE Units with a dinner and 2 hour Thursday evening presentation.
Dinner and registration at 5:30, course goes from 6pm to 8pm.
Location is 911 E Grand Ave, Escondido, CA 92025
Tuition before March 25th: $25 members, $20 military/staff, $50 non-members.
Tuition AFTER March 25th: $35 members, $25 military/staff, $60 non-members.
Space is also limited you may want to register early.
Course description:
For years we have all experienced the invaluable addition implant dentistry adds to a restorative outcome, either by providing a more conservative approach (avoidance of additional preparations for a fixed partial denture) or adding support and or retention for a case. However, in some cases, complicating mechanical factors can present during construction, or still worse, further in the future when mechanical correction is expensive to both the patient and practice. How do we anticipate these potential challenges, in order to keep patients happily restored, and the practice running smoothly and profitably? This presentation will address some of the "whys" and "hows" of failure.  To avoid repeat failures, it's important to understand why did it fail? Of course, equally important is how failure is efficiently resolved clinically. Both issues will be examined by reviewing multiple examples of implant mechanical rescue gathered from actual case histories.
At the completion of this course, participants will be able to:
-Better identify some of the issues which pre-dispose a case for mechanical problems.
-Recognize options in case construction which greatly influence force distribution, mechanical integrity and long-term robustness.
-Describe how a screw functions and how to deal with mechanical failure if it presents clinically.
Featured speaker: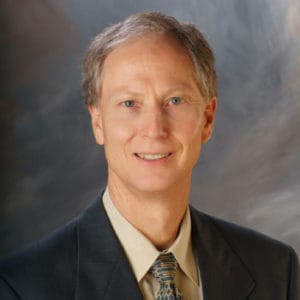 Dr. Charles Mastrovich received his D.D.S. degree from Northwestern University Dental School in 1976. Following graduation, he completed a General Practice Residency Program at the Sepulveda Veterans Administration Hospital in Sepulveda, California. He has maintained a restorative practice in Escondido, California since 1978. Over the ensuing years, his ongoing efforts have continually expanded his knowledge base and clinical expertise. His post graduate studies have included numerous courses in most disciplines of restorative dentistry. In addition, he has been an active participant in several in depth study groups encompassing craniomandibular biomechanics, implant therapies, and precision cast gold restorative. In recent years, in addition to his restorative practice, he has combined his knowledge of implant systems and mechanics into a specialized expertise involving the recovery of failed implant components. For these reasons, he has received numerous invitations to lecture for study clubs and national professional organizations. His presentations have focused on problem resolution utilizing the multiple disciplines of restorative, biomechanics, and mechanical dysfunction in dental therapies.
Registration:
Sponsored by: