SDAGD: Dental 3D Printing – A Hands-On Workshop
June 17 @ 8:30 am

-

5:00 pm

Summary:
Location: SprintRay Headquarters
2710 Media Center Dr Suite #100A,


Los Angeles, CA 90065
Shuttle available for doctors traveling from San Diego
Speakers: Dr. Katya Archambeult, Dr. Thanos Kristallis
Tuition:
AGD Members: $495.00
Non-AGD Members: $695.00
AGD Subject Code: 010 (Basic Science)
CE: 7
Course Description:
3D printing is the new disruptive industry in manufacturing and will revolutionize the way we will practice digital dentistry in the near future. Join us for this amazing day!
The course begins with a tour the SprintRay facility in the morning. The second half of the course will focus on understanding all aspects of the 3D printing process in the dental clinic. Digital dentures, surgical guides for implant-guided surgery, and smile design for temporary and permanent veneers, crowns, and bridges. We will also discuss diagnostic models, surgical guides and occlusal Splints.
Course Objectives:
Discussion on IOS scanners and data gathering from Primescan or any other IOS to any DICOMS 3D CBCT to merge them together
Surgical guides
How to make them with the Sprint Ray technology
Occlusal splints and AI Sprint Ray technology
 The 3D printed crown a smile design solution
Let's print! Printing the Surgical Guide / Crowns and post-processing
Speaker Bio:
Dr. Katya Archambault is a Board Certified Oral and Maxillofacial Radiologist from UCLA. She also received a Certificate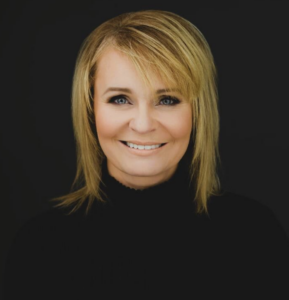 in Implant Dentistry from NYU after studying for two years from 2007 to 2009. She got her dental degree from Laval University and did a Certificate in Microbiology at that same university. She owns the private practice San Diego Dental Health Center in La Jolla California. She also has an appointment at UCSD as a clinical instructor within the Department of Surgery, Division of Otolaryngology. Her clinical interests are in Pathophysiology and Radiologic interpretation of the Maxillofacial Complex, Maxillofacial Radiology, Sleep Apnea, and Airway Evaluation, TMJ, Soft and Hard tissue reconstructive Surgery, implantology and navigation procedures. She is an international lecturer, published into journals and received several awards over the years. Dr. Archambault is also a member of the American Academy of Oral and Maxillofacial Radiology, Academy of Osteointegration and International Congress of Oral Implantology.
Dr. Thanos Kristallis' specialty is restorative, esthetic and surgical implant dentistry, but he also holds another esteemed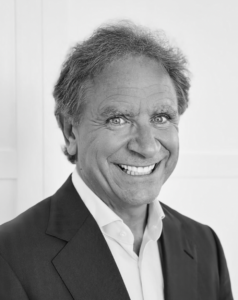 distinction. He's one of the few dentists in the world capable of reconstructing serious abnormalities caused by life-altering illnesses, accidents and congenital defects. So, in addition to his primary work with dental patients, Dr. Kristallis often devotes himself to longer-term projects, creating prosthetic devices to help people restore both their appearance and their lives. Dr. Kristallis groundbreaking work stems from his ability as a top-notch sculptor. His expertise in the arts is what first drew Dr. Kristallis to dentistry, giving him the opportunity to treat patients' medical and cosmetic concerns while also expressing himself artistically. His passion also derives from the countless successful results he's achieved, witnessing the effect he's had on patients' self-confidence and image. In addition to diagnosing and correcting dental issues, Dr. Kristallis can often be found in the dental lab, molding and creating implants and other structures himself and actively involved in the zirconia CAD-CAM fabrication process. The addition of all the technological breakthroughs in data capturing, imaging, software development, AI,3D printing has allowed Dr Kristallis to devote himself to enhancing new digital dentistry workflows in order to help his patients in a more accurate, predictable and efficient way. Born in Greece, raised in South Africa, and educated in United States, Dr. Kristallis is trained in every aspect of aesthetic and prosthodontic dentistry. He has six years of postgraduate study, and five degrees in dentistry, from Georgetown University School of Dentistry, University of Alabama at Birmingham School of Dentistry, University of Texas Dental School, New York University College of Dentistry, and the National University of Athens in Greece.
Refund and Cancellation:
If you are NOT an AGD Member  and register as one, you'll need to re-register as a Non-Member to get in to any California AGD courses. If your AGD Membership has expired you can renew here: https://www.agd.org/join-agd/online-application
Registrations are subject to a $50 non-refundable processing fee.
Cancellations made by email prior to 6/10/23 will receive a refund less the $50 processing fee.
Cancellations made after 6/15/23 are completely non-refundable.
Transfer of a registration to another name will be considered by email request through 6/16/23.
Registration:
By registering and attending this event you are giving permission to be in a photograph/video of the event unless you ask not to. Click here for the full details of our photo/video policy.
https://caagd.org/cagd-photo-video-disclaimer/