CAGD: Pinhole Surgical Technique for Gingival Rejuvenation – LIVE PATIENT SURGERY
June 11 @ 9:00 am

-

4:00 pm

$450 – $900

Summary:
8:00 am Registration and breakfast
9:00 am – 4:00 pm (Lunch is included)
Location: SprintRay, 2710 Media Center Dr.
Los Angeles, CA 90065
Speaker: Dr. John Chao
Tuition: 
AGD members: $450
Non-AGD members: $900
Class size limited to 70 Doctors
Units: 6CE  490 (periodontics)
Course Description:
The Pinhole Surgical Technique for Gingival Rejuvenation is a minimally invasive treatment to correct gum recession in as little as one visit. This course is designed only to give you an introduction to this technique. Additional training will be required to get certified to use the Pinhole Technique.
Intro Hands-on Workshop:
Attendees will have the opportunity to become familiar with all the instrumentation, theory, and therapy for providing the Pinhole gingival recession reversal treatments. Live Patient Demonstration Surgery: After the hands-on portion, Dr Chao will perform his innovative Pinhole technique live on a patient. This will be followed by a question-and-answer session with Dr. Chao.
Course Objectives:
To teach dentist attendees how to utilize the minimally invasive Pinhole Surgical Technique to treat gingival recession without the use of scalpels, sutures, or grafting.
Before: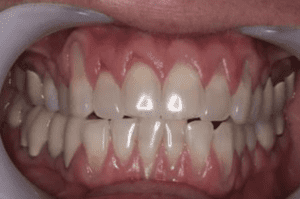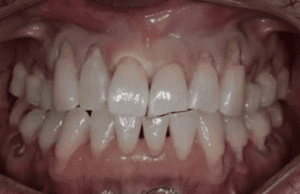 After: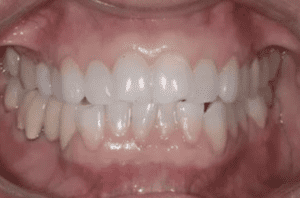 About the Speaker: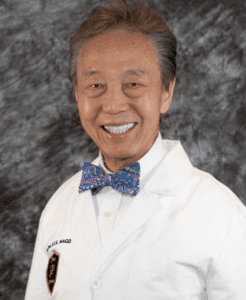 Dr. John Chao is the inventor of the Pinhole® Surgical Technique for treatment of gum recession. His involvement with the Post-Graduate Periodontics Program at the University of Buffalo, SUNY, speaks to the depth of his knowledge and experience in the scientific investigation of gum disease.
Refund and Cancellation:
Registrations are subject to a $50 non-refundable processing fee.
Cancellations made by email prior to 5/15/23 will receive a refund less the $50
processing fee.
Cancellations made after 5/15/23 are completely non-refundable.
Transfer of a registration to another name will be considered by email request
through 5/15/23
Registration:
By registering and attending this event you are giving permission to be in a photograph/video of the event unless you ask not to. Click here for the full details of our photo/video policy.