CAGD: Progressive Ortho – Clear Aligners
February 16 @ 5:30 pm

-

7:30 pm

$599 – $1200
CAGD Clear Aligners CE Course
24 CEs (Lecture)—6 Live via Zoom, 18 self-study
AGD Subject Code 370 (Orthodontics)
$599 for AGD members/ $1,200 for non-members
This course includes 3 live webinars, plus 7 hours of online self-instruction between each webinar.  
Webinar 1A: Feb 16, 2021 5:30pm – 7:30pm PT
Webinar 1B: Feb 23, 2021 5:30pm – 7:30pm PT
Webinar 1C: Mar 2, 2021 5:30pm – 7:30pm PT
Foundation for Successful Clear Aligner Cases
For success using aligners, you should have a solid orthodontic foundation. Learn core orthodontic principles and limitations so that you are successful on every case.
Regardless of your background, you will understand how to select good initial cases, how to start them, and how to get extensive analysis and treatment planning guidance from an experienced consultant. To avoid future complications and surprises, you will learn how to set up your orthodontic cases and expectations properly. You will learn from instructional cases and practice diagnosing and working with them as if they are your own patients.
Objectives:
Case Selection and Treatment Planning: Class I Crowding, Mild Posterior Crossbite
Foundations of Orthodontic Diagnosis
How to Properly Diagnose and Design your Aligners for Success
How the Skeletal Pattern Influences Your Success or Failure
How Facial Traits and Tooth Movement Affect Facial Esthetics
How to Properly Take Records to Meet the Standard of the American Board of Orthodontics (ABO)
Aligner+ Consulting and Mentoring to ensure your Success
Identify the right patients to discuss and diagnose aligner orthodontics with, get support from instructors on your cases, and start treating easy aligner orthodontic patients!
Speaker:
Dr. Collins Harrell
Currently thriving as a full-time instructor, consultant and mentor with Progressive Orthodontic Seminars, Collins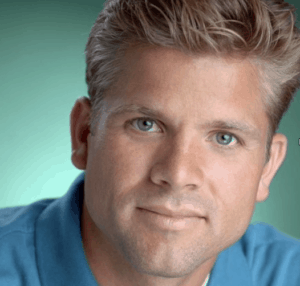 Harrell built a premier solo general dental practice in San Clemente, California.  Advanced training in traditional braces and aligner therapy together with implant dentistry, cosmetic rehabilitation and full mouth reconstruction provided a high level of success, satisfaction and excitement through 20 years of private practice.
Despite a chronic spinal cord injury that forced a recent early retirement from clinical dentistry, Dr. Harrell is more enthusiastic than ever about the advantages and rewards of incorporating a comprehensive orthodontic education into a career in general dentistry and offering high level orthodontic services to patients.  He loves removing the "mystery" of orthodontic principles and teaching in a way that connects with and inspires other general dentists.
Dr. Harrell's greatest accomplishment is his happy marriage to his wife of 25 years and counting together with their four growing and fully grown boys. "
Refund and cancellation policy:
Registrations are subject to a $50 non-refundable processing fee.

 

Cancellations made by email prior to 1/26/21 will receive a refund less the $50 processing fee.

 

Cancellations made after 1/26/21 are completely non-refundable
Transfer of a registration to another name will be considered by email request through 1/26/21.