CAGD: Botox In Dentistry Workshop
October 15 @ 8:00 am

-

3:00 pm

$800 – $1150.00

Summary:
8:00am to 3:00pm
Location: Marriott Irvine Spectrum
7905 Irvine Center Dr.
Irvine, CA 9261
Tuition: Includes breakfast and lunch
AGD dentists – $800
Non-members – $1,150
CE: 6 Participation
AGD Subject Code: 200-orofacial pain
Course Description:
Botox is one of the most rapidly growing markets in the medical field, with a compound annual growth rate of 12.4% globally (1). Don't miss out on this amazing opportunity while adding Botox to your complete health treatment approach.
Botox is most commonly known for its uses in esthetic treatments to get rid of frown lines and wrinkles, however, many are unaware of its use in the medical and dental fields. Strabismus, hyperhidrosis, and preventing migraine headaches are among FDA-approved botulinum toxin uses. Off-label uses of Botox have been rapidly evolving, especially when conventional treatment modalities have not been predictable or successful. Among the off-label indications for dental patients are treatments for bruxism, gummy smiles, lip lines, and temporomandibular joint and facial pain.
Dentists are the experts in facial anatomy and are most familiar with the anatomy of the bones and muscles of the head and neck. Administration of Botox in the dental office is considered safe and predictable once the clinician has undergone didactic quality education. Numerous patients may accept and benefit from treatment in the safety of your own practice and therefore add to your practice growth.
This workshop will introduce you to Botox as one of the most researched medical toxins and the many uses of Botox in dentistry. It will provide you with a review of the important head and neck anatomical structures. The participant will learn how to perform a complete history, anamnesis, and examination for dental patients. Basic injection techniques for myofascial pain, esthetic treatments for Botox, and trigger point injections will be explained and practiced.
Objectives:
Learn pharmacology, diagnosis, treatment planning, and administration of Botox and other injectables.
Understand the need for a didactically sound approach to education for Botox and trigger point injections for TMD, myofascial pain, and facial esthetic therapy.
Understand how to implement safe treatment with Botox and other injectables for your patients.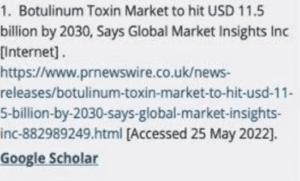 Speaker:
Juergen Langenbach, D.M.D. lives a life of passion. Professionally, this is manifested by his relentless pursuit of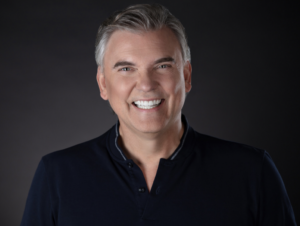 continuing education since obtaining his dental degree in Germany and affiliating with renowned organizations and study clubs, such as being a Master of the Academy of General Dentistry and the San Diego Gold Cast Study Club, to name only two of the many. Dr. Langenbach uses the inseparable components of The Complete Health Model to advance his patients' dental health. Drawing on time-tested techniques, digital dentistry, honed surgical skills, and an artist's eye, he can deliver predictable, stable, harmonious, and aesthetic results. Emphasizing digital technology allows the use of the art and science of this modern era of dentistry. It makes practices elite. Dr. Langenbach can explain to patients and peers the use of computerized dentistry in a way that removes fearful barriers. His passion is not only that of the student but of the teacher. John Dewey said, "If we teach today's students as we taught yesterday's, we rob them of tomorrow." Dr. Langenbach is committed to assisting discovery in his fellow dentists, ensuring a bright and relevant tomorrow.
Refund and Cancellation Policy:
Registrations are subject to a $50 non-refundable processing fee.
Cancellations made by email prior to 9/22/23 will receive a refund less the $50 processing fee.
Cancellations made after 9/22/23 are completely non-refundable.
Transfer of a registration to another name will be considered by email request through 9/22/23.
Registration:
By registering and attending this event you are giving permission to be in a photograph/video of the event unless you ask not to. Click here for the full details of our photo/video policy.
https://caagd.org/cagd-photo-video-disclaimer/
Group rates available at the Marriott Spectrum for $211 per night
Marriott Hotel Group Rate