An Overview of Orofacial Pain Disorders, Diagnosis and Management
April 9 @ 8:00 am

-

5:00 pm

$150 – $350

8:00am to 5:00pm
LIVE at the Marriott Irvine Spectrum
OR via LIVESTREAM
8 lecture CE
AGD Subject Code 200 (Orofacial Pain)
$150 for AGD members/$350 for non-members
My Jaw Hurts! What do I do?
 

An Overview of Orofacial Pain Disorders, Diagnosis and Management
COURSE DESCRIPTION:
This course will introduce the attendant to all aspects of orofacial pain. It will review the temporomandibular joint disorders (TMDs): arthrogenous and myogenous disorders, internal derangements, and other uncommon joint conditions, as well as neuropathic and neurovascular conditions. This session will cover the etiology, pathogenesis, diagnosis, and management of these orofacial pain disorders. In addition, this course will review the relationships between myogenous and arthrogenous disorders, non-odontogenic sources of toothache, headaches, and cervical pain. Dentists will learn how to easily differentiate between these orofacial conditions and implement medical, dental, pharmacologic and behavioral treatments. Clinical case studies will be presented to illustrate the treatment of the various TMDs. 
LEARNING OBJECTIVES:
Upon completion of this course, the participant will be able to:
Recognize and diagnose patients with orofacial pain and dysfunction.
Identify patients with TMDs and treat uncomplicated conditions.

 

Describe the underlying pain mechanisms and dysfunction of the orofacial structures.

 

Perform a comprehensive head and neck examination and oral diagnostic evaluation.
Define the specific orofacial pain diagnoses.

 

Manage TMDs through non-pharmacological methods, including splint therapy, interventional therapy, and physical medicine.

 

Select, administer and prescribe pharmacological agents in the treatment of TMDs.

 
Speaker Bio: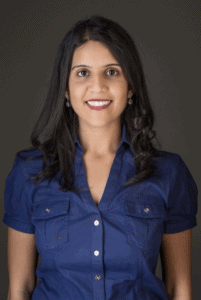 Dr. Seena Patel is an orofacial pain and oral medicine dentist in Phoenix, AZ. She also practices within the field of dental sleep medicine. Dr. Patel completed her residency in Orofacial Pain and Oral Medicine from the University of Southern California and obtained her DMD and MPH degrees from the Arizona School of Dentistry and Oral Health at A.T. Still University. She now serves as an Associate Professor and the Associate Director of Oral Medicine there. Dr. Patel is also an associate at Southwest Orofacial Group in Phoenix, AZ. She is a Diplomate of both the American Board of Orofacial Pain and American Board of Oral Medicine. In addition, Dr. Patel has authored several publications and has also spent a significant amount of her post-graduate training in providing dental care for patients with complex medical conditions. Her other professional activities include speaking at many local and national conferences and conducting research studies. Dr. Patel maintains her membership in the American Academy of Orofacial Pain, American Academy of Oral Medicine, Arizona Dental Association, American Dental Association, American Dental Education Association, and Special Care in Dentistry Association.
Refund and cancellation policy:
Registrations are subject to a $50 non-refundable processing fee.

 

Cancellations made by email prior to 03/19/21 will receive a refund less the $50 processing fee.

 

Cancellations made after 03/19/21 are completely non-refundable
Transfer of a registration to another name will be considered by email request through 03/19/21.
Book your group rate for CAGD MT/ PTF Hotel room block
CAGD MT / PTF HOTEL ROOM BLOCK
Start Date: Wednesday, April 7, 2021
End Date: Sunday, April 11, 2021
Last Day to Book: Wednesday, March 24, 2021
Hotel(s) offering your special group rate:
Marriot Irvine Spectrum for 169 USD per night