CAGD: The Pathway to Fellowship
April 9 @ 8:00 am

-

April 11 @ 5:00 pm

|

Recurring Event

(See all)

An event every 3 days that begins at 8:00 am, repeating until April 11, 2021

$600 – $1200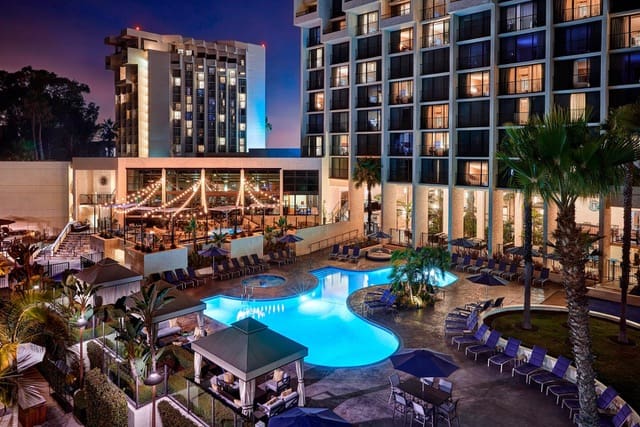 The Pathway to Fellowship
April 9 – 11, 2021
Friday – Sunday
Want to get your Fellowship in the Academy of General Dentistry but you're not sure how to go about it?
Please note: We are now full in our in-person venue, you can still attend via Livestream and receive 24 CE Lecture credits!
Credits:
In Person: 16 CE Participation + 8 CE Lecture
OR Livestream: 24 CE Lecture Units
Tuition: (for In Person OR Livestream): 
$600 (AGD Members)
$1,200 (Non-AGD Members)
Registration includes breakfast & lunch.
AGD Members gets $100 off for registering for April and October events, see details at the bottom of page.
Location: In Person – Marriott Irvine Spectrum, 7905 Irvine Center Dr.
Irvine, CA 92618
Or via Livestream – On your computer
Who's it for?
Anyone who is interested in quality CEs at a great price, $600 for 24 CEs! (If you are or become an AGD Member)
Open to everyone—newly graduated dentists, those in GPRs, Pre-Fellows working on their Fellowship in the Academy of General Dentistry—anyone seeking quality CE at a great price!
The Pathway to Fellowship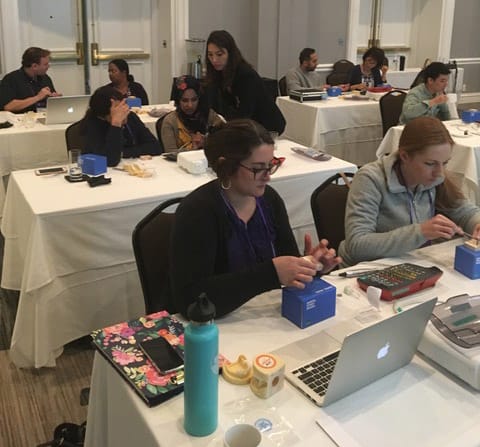 It will help you get the CE hours you need but more importantly, we will provide the guidance and mentorship necessary to achieve your goal in a timely manner.
Earn the prestigious FAGD Award, knowing that there is a direct correlation between the amount of quality post-graduate education a clinician receives and the quality of dentistry you will provide to your patients.
Fellowship awardees become clinicians who are educated in multidisciplinary subject areas.
We invite you to embark on this journey with us. We believe in your ability to obtain your Fellowship and are excited to enable you to achieve your potential.
Friday, April 9, 2021
Hands-On Platelet-Rich Fibrin/Platelet-Rich Plasma Dental Course
8 CE Participation – AGD subject code 310 (Oral Surgery)
With: Robert J. Miller DDS, FACD, DABOI

Description: Indications and usage of PRP/PRF in grafting and implant dentistry.
Hands-on course involving venipuncture/phlebotomy and use of the centrifuge.
Course Objectives:
Enhance your bone grafting results by using L-PRF (Leukocyte-and Platelet-Rich Fibrin). 
Clinically, L-PRF is an outstanding material to work with as it is resilient, strong, supple and pliable. It is also easy to manipulate, place and suture. When formed, it can be trimmed to proper size for placement into specific anatomical sites.
L-PRF is an ideal carrier for bone material. When incorporated into the fibrin clot, the particulate biomaterial is suspended in the fibrin matrix. This dramatically enhances the handling characteristics of the graft.
Periodontists, Oral and Maxillofacial Surgeons, Prosthodontists and General Practitioners placing implants have all praised the clinical efficacy of L-PRF when used for the treatment of ridge defects, extraction sockets, sinus grafts and extraction/immediate implant placement. 
Instructor Bio:

Dr. Miller received his B.A. from New York University and M.A. from Hofstra University, both in biology. He graduated with honors from New York University College of Dentistry in 1981 where he received the International College of Dentists Award for clinical excellence and then completed his residency at Flushing Medical Center in New York City.
Dr. Miller is a Fellow American College of Dentists, Board Certified Diplomate of the American Board of Oral Implantology, Honored Fellow of the American Academy of Implant Dentistry, Diplomate International Congress of Oral Implantologists, Fellow Academy of Osseointegration, and is the acting Chairman of the Department of Oral Implantology at the Atlantic Coast Dental Research Clinic in Palm Beach, Florida.
He is Director of The Center for Advanced Aesthetic and Implant Dentistry in Delray Beach, Florida, and Co-Director of the Pacific Institute for Advanced Dental Education.
Dr. Miller has a full-time practice dedicated to Implant Dentistry and revision surgery and has an active international lecture schedule as well as being engaged in biomaterial, laser, and implant research. 
Sponsored by:

Saturday, April 10, 2021
Guided Bone Regeneration (HANDS-ON)
8 Participation CE – AGD subject code 690 (Implants)
With: Neema Bakhshalian, DDS
Description:
Guided Bone Regeneration or "GBR" as commonly referred, is a technique based on the theory of guided tissue regeneration and most often used in conjunction with dental implant placement. The goal of a successful GBR is to augment alveolar ridge defects in an effort to enhance the functional and esthetic outcome of implant-supported restorations.
Guided Bone Regeneration is a procedure that utilizes barrier membranes to promote bone growth at sites with an insufficient volume of bone. There are several common situations in which GBR is extremely useful for short and long-term healing success, such as after the removal of an impacted tooth or a root. But for the clinician it is most commonly used to aid the growth of bone around a fresh implant site or to prepare an extracted socket for future implant placement.
Course Objectives:
Recognize clinical indications for guided bone procedure.
Understand the biological principles for guided bone procedure.
Explore the latest techniques and materials available.
Understand the rational of socket regeneration and preservation.
Instructor Bio: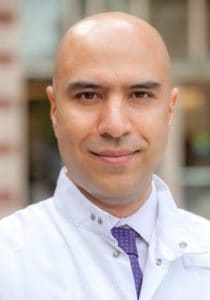 Dr. Neema Bakhshalian is specialized in Periodontology and Implant Dentistry. He earned his DDS degree in 2005, and subsequently earned his PhD degree from the Florida State University with a focus on Bone Biology. With his background in tissue engineering, he started his residency program in Periodontology and Implant Dentistry at the University of Southern California in 2011. He is currently teaching Periodontology full time at the University of Southern California while maintaining an evidence-based state-of the art practice.
Sponsored by:

Sunday, April 11, 2021
Pediatric Dentistry for the GP
8 CE Lecture – AGD subject code 430 (Pediatric Dentistry)
With: Ian Marion DDS, MS

Description:
This course will overview Basic and Advanced Techniques in Pediatric Dentistry, as well as new developments in the field.  Basic techniques will cover routine assessment, diagnosis, and treatment options available to all dental practitioners who treat children. 
Advanced technique will review management of unusual teeth and patients, and the techniques used to treat them.  Finally, new developments in pediatric dentistry that could be incorporated into a general practice will be overviewed, including zirconia crowns and silver diamine fluoride.
Course Objectives:
Basic Techniques:
Give the guidelines for radiographic examination in pediatric patients

List some key items to evaluate when viewing radiographs in the primary and mixed dentitions

Give the situations where non-surgical caries management may be appropriate, and the techniques that may be used

Give the situations where surgical caries management may be appropriate, and the techniques that may be used

Differentiate between intra-coronal and extra-coronal techniques for the primary dentition and the advantages of each

Review the considerations for primary tooth extraction

List the types of space maintainers and the chairside technique for each

Recognize key concerns in the early mixed dentition that could benefit for interceptive orthodontic treatment
Advanced Techniques:
Describe the characteristics of Molar Incisor Hypoplasia, Molar Incisor Root Malformation, and Amelogenesis Imperfecta

Discuss management of large caries on young first permanent molars, including staged extraction

Review implications of common medical diagnoses for pediatric patients

Give the indications for advanced behavior management techniques and the requirements to use in office
New Developments:
Be familiar with the technique and appearance of Zirconia crowns for the primary dentition

Discuss the indications, techniques, and concerns with the use of silver diamine fluoride

Understand the uses of Hall Crowns, and their current standing in the US dental field
Instructor Bio: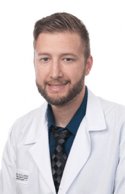 Dr. Ian Marion is a Clinical Assistant Professor at the University of Illinois at Chicago. Dr. Marion serves as the Director of Pre-Doctoral Pediatric Dentistry and oversees the clinical and didactic training of dental students and residents. 
He received his DDS from the University of the Pacific in 2012, then completed a General Practice Residency at S. Barnabas Hospital in New York. He completed a pediatric dentistry residency and received his MSD from the University of Washington in 2015.  
He is a reviewer for multiple pediatric dentistry journals and is an active member of the American Academy of Pediatric Dentistry (AAPD) and American Dental Association (ADA), including receiving the 2016 Master Clinician Scholarship and serving on the Access to Care and Education Committee.
If you are not already a member of the AGD you can become one while taking this course!
$169 a night: Book your group rate for CAGD MT / PTF HOTEL ROOM BLOCK:
Book room at the Marriot Irvine Spectrum
Refund and Cancellation Policy:
Registrations are subject to a $50 non-refundable processing fee.

Cancellations made by email prior to 3/15/21 will receive a refund less the $50 processing fee.

Cancellations made after 3/15/21 are completely non-refundable.

Transfer of a registration to another name will be considered by email request through 3/15/21.
PACE Approved: