SDAGD: Unlocking The TMD And Sleep Relationship Mystery
September 16, 2022

-

September 17, 2022

Summary
8:30 am – 4:30 pm
Continental Breakfast & Lunch included
Patterson Dental
4030 Sorrento Valley Blvd,
San Diego, CA 92121
Speakers: Dr. Terry Bennett, Dr. Mayoor Patel
Tuition: Attendance for two full days
AGD Members: $450
Non-AGD Members: $550
Staff: $50
AGD Subject Code: 200 Orofacial Pain
CE units: 14 total (Participation)
Description:
This 2-day education program will cover dental sleep medicine and orofacial pain discussing TMJ disorders and briefly touch on other orofacial pain seen in a general dental practice. It is estimated that more than 18 million Americans suffer from sleep apnea—when a person's airway gets blocked while they are sleeping. This will often happen because a person is overweight and additional tissue thickens the wall of the windpipe, making it more difficult to keep open. And, sometimes it is because the throat muscles relax more than normal. A long, bony neck can also make for a narrower airway, which leads to sleep apnea as well.
Day 1:
The most common treatment option is the use of a CPAP machine. However, many patients are non-compliant to this form of treatment and do not want to undergo surgery. When this occurs, their best option may be oral appliance therapy, which is provided by a dentist. By wearing an oral appliance, it opens the airway by pushing the lower jaw forward and is more comfortable than a CPAP machine.
Day 2:
Orofacial pain covers a wide spectrum of symptoms and can be exhibited in many areas of the head and neck with the majority of complications associated with the temporomandibular joint disorder (TMD). An essential part of routine dental examinations for all patients and the gold standard for the diagnosis of TMD is based on the patient's history, clinical examination, and imaging when necessary. The connection between airway issues, bruxism, and TMD (orofacial pain) is no longer a question of 'if'. Instead, it is a question of proper evaluation and diagnosis by the dental and medical teams. As a dentist, you will often evaluate, refer, and possibly manage these issues impacting such a large percentage of the population. And, with a clear relationship, we look to understand that clenching or grinding of one's teeth is a way for the brain to protect itself from suffocation during sleep.
Course Objectives:

Day 1: 
Basics of Sleep, Sleep Medicine and Sleep Disorders
The Role of the Dentist in Sleep Medicine
Screening for Sleep Disorders
Oral Appliances for Airway and Breathing Disorders (SRBD)
The Jaw/Bite Registration for Construction of an Oral Appliance (Demonstration and Hands-On
Exercise)
Day 2:
Performing a comprehensive examination
Taking a Pain history – what it all means
Splint therapy for TMJ disorders
Orofacial pain – what you should be aware of
Speakers: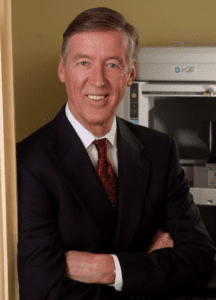 Terry R. Bennett DMD, DABCP, DABDSM
In 1977, Dr. Bennett graduated from the University of Louisville School of Dentistry with his Doctor of Dental Medicine (DMD) degree. Dr. Bennett has had more than 45 years of experience in private dental practice, but for the last 32 years he has shifted his focus in his treatment of patients. For over three decades, Dr. Bennett has limited his practice to the conservative treatment of temporomandibular joint dysfunction (TMD), headaches, facial pain and sleep apnea. This has allowed him to expand his area of expertise in dentistry to continue to treat his patients to his utmost ability. To continue to expand his knowledge in craniofacial pain and dental sleep medicine, Dr. Bennett is a member of many organizations. He also holds diplomate certifications in several of these dental organizations. In particular, Dr. Bennett has been extremely active in the American Academy of Craniofacial Pain (AACP) having served on the board of directors for more than a decade. He also served as program chair for four years and president of the AACP for two years. Additionally, Dr. Bennett served as the AACP Institute Director of Education, which allowed him to organize and provide education around the treatment of TMD and dental sleep medicine.
Among the many certifications that he has attained are:
● Diplomate American Board of Craniofacial Pain (DABCP).
● Diplomate American Board of Craniofacial Dental Sleep Medicine (DABCDSM).
● Diplomate American Board of Dental Sleep Medicine (DABDSM).
● Diplomate American Academy of Pain Management (DAAPM).
Currently, Dr. Bennett divides his time between his TMD and Sleep practice in Tulsa and lecturing for dental schools and many organizations across the country and internationally. Dr. Bennett is a cofounder of the BenPat Institute for Education and provides TMD and Sleep courses in those two disciplines. He also enjoys being with his grandchildren, playing golf and enjoying the sun and sand at his beach house.
Dr. Mayoor Patel DDS, MS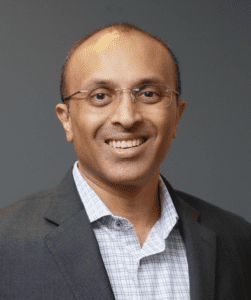 Dr. Patel received his dental degree from the University of Tennessee in 1994. After graduation he completed a one-year residency in Advanced Education in General Dentistry (AEGD). In 2011 he completed a Masters in Science from Tufts University in the area of Craniofacial Pain and Dental Sleep Medicine. Dr. Patel has earned a Fellowship in the American Academy of Orofacial Pain, American Academy of Craniofacial Pain, the International College of Craniomandibular Orthopedics, the Academy of General Dentistry and the Pierre Fauchard Academy. He also has earned Diplomate in the American Board of Dental Sleep Medicine, American Board of Orofacial Pain, American Board of Craniofacial Pain and American Board of Craniofacial Dental Sleep Medicine. Presently, Dr. Patel is a cofounder of the British Academy of Dental Sleep Medicine and Ben-Pat Institute. He also served on the American Academy of Craniofacial Pain as secretary, board member of the British Society of Dental Sleep Medicine, and a board member and as examination chair for the American Board of Craniofacial Pain and American Board of Craniofacial Dental Sleep Medicine. Holds adjunct faculty with the Atlanta Sleep School, and Augusta University. In the past has served as a founding and board member of the Georgia Association of Sleep Professionals. Since 2003, Dr. Patel has limited his practice to the treatment of TMJ Disorders, Headaches, Facial Pain and Sleep Apnea. Additional contributions have been published a textbook for Dental Sleep Medicine and numerous textbook chapters on orofacial pain and dental sleep medicine, consumer books, one on treatment options for sleep apnea and the other on understanding temporomandibular disorders, and various professional and consumer articles. Dr. Patel speaks nationally and internationally on topics of dental sleep medicine, Orofacial pain and TMJ disorders.
Sponsored by: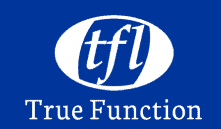 Registration: