SDAGD – To Extract or Not to Extract: Pearls to Make Every Surgery a Success!
June 11, 2019 @ 6:00 pm

-

8:30 pm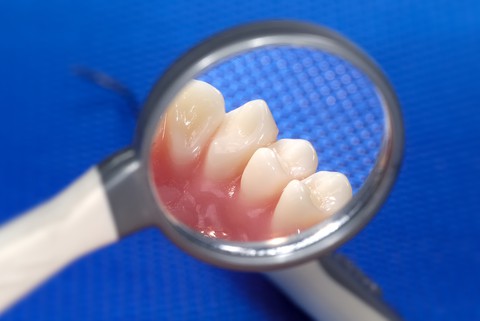 Details:
Speaker: Marc Dentico-Olin, DMD, MD
Date: June 11, 2019
Time: 6-8:30pm (Registration at 6pm, course begins at 6:30pm)
Location: Patterson Education Center, 4030 Sorrento Valley Blvd, San Diego, CA 92121
Tuition:
AGD Members: $25
Non-Members: $50
Staff/Military:  $20
Tuition includes Registration and Catered Dinner. 
CE Units: 2 Lecture Hours
This lecture will be very interactive! Popular topics will be discussed so bring all your burning Oral Surgery questions! 
Course Summary:
Medical History Review: What are some red flags on a medical history? (Examples include anticoagulants, bisphosphonates, diabetes) To pre-medicate or not? What questions to ask the patient before an extraction and how to plan for a potential "bleeder", a diabetic or patients on oral bisphosphonates and which hemostatic agents to have handy.
Tips on assessing radiographs before extracting a tooth to plan and prepare for an action plan. Clues that the extraction will be a "difficult" one.
What does an "atraumatic extraction" mean? When is an extraction "surgical"?
What to do when part of the alveolar bone fractures and is attached to the tooth being delivered?
How would you debride a socket that had an abcess?
Examples of instruments that may make an extraction smoother and allow for less bone removal. To remove bone, can you use an air driven handpiece?
How do you know if you've penetrated the sinus membrane? What do you do if you have?
Are post op antibiotics necessary? If so, which situations do you need to consider prescribing them?
How would you manage post op bleeding?
Learning Objectives:
Learn proper assessment of the medically compromised patient for in-office procedures
Gain familiarity with medications that can increase risk for oral surgical procedures, and to assess if they can or should be discontinued
Learn the latest recommendations for preoperative/perioperative prophylaxis
How to properly triage and manage infections, and understand evidence on antibiotics and extractions in the infected patient
Become familiar with perioperative pain management techniques
Understand interpretation of cone beam CT scans to plan extractions, and the indications to obtain a 3D scan
Describe extraction techniques and available instrumentation and surgical supplies
Learn indications for ridge preservation
Describe successful management of surgical complications and proper intraoperative and postoperative management (including infections, bleeding, nerve injury, sinus exposure and many more…)
Bio: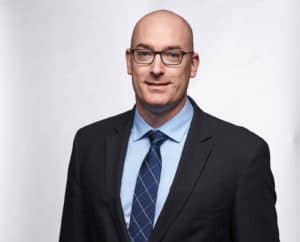 Marc Dentico-Olin is a graduate of Cornell University in Ithaca, NY where he rowed on the heavyweight crew team and graduated magna cum laude with a Bachelor of Arts (BA) in Music with a minor in saxophone performance. After a few years in the music business, he received his Doctor of Dental Medicine (DMD) from University of Connecticut School of Dental Medicine. Dr. Dentico-Olin also attended The Mount Sinai School of Medicine in New York City where he earned his Doctor of Medicine (MD). He is now living in San Diego, where he enjoys exploring the Pacific coast with his wife, Deborah, and young son, Marc Charlie.
Dr. Dentico-Olin completed a six-year specialty training in Oral & Maxillofacial Surgery as well as an internship in General Surgery at the Mount Sinai Hospital in New York. Dr. Dentico-Olin is board-certified and practices within the full traditional scope of the specialty. Dr. Dentico-Olin also employs the latest biomedical technologies including stem cell therapy, guided tissue regeneration, and recombinant growth factor therapy. He is well-versed in: Dental Implant Surgery and Bone Grafting, Wisdom Tooth Surgery, Corrective Jaw (Orthognathic) Surgery, Reconstruction and Repair of Facial Bone Fractures, Post-traumatic Facial Reconstruction, Repair of Facial Lacerations, TMJ Disorders, TMJ Total Joint Replacement, and Treatment of Cysts and Tumors of the mouth and facial bones.
Dr. Dentico-Olin is commited to community service and has performed surgical missions abroad as well as in the San Diego area, and he is a very active oral and maxillofacial consultant, treating trauma and emergent infections at Rady Children's Hospital, Sharp Memorial Hospital, Scripps Mercy Hospital, Scripps Memorial La Jolla Hospital, Scripps Green Hospital, and is a Clinical Professor in the Department of Plastic and Reconstructive Surgery in the UCSD system.
Registration:
Online registration is open now!
Please click the price dropdown to select your ticket level before clicking "Buy Now" to complete your registration:
Sponsored By: