SDAGD: Restorative Options Overload
November 9, 2018 @ 8:30 am

-

4:00 pm
Date: Friday, November 9, 2018
Time: 9:00 am – 4:00 pm (registration and breakfast start at 8:30 am)
Location:  Patterson Educational Center
4030 Sorrento Valley Blvd, San Diego, CA 92121
Credits: 6 CE Units
Speaker: Douglas L. Lambert, DDS, FACD, FASD, FASDA, ABAD
Price (includes parking, breakfast, and lunch):
$149 – AGD Member
$99 – Staff, Military
$199 – Non AGD Member
About the course:
Aesthetics is still one of the key driving forces in dentistry today – whether it is one tooth or an entire mouth. What do we really need to consider prior to starting an aesthetic case? The ability to offer our patients options in the pursuit of their restorative goals is paramount. This program will focus on understanding current trends and materials in both direct and indirect restorative dentistry. We will discuss the differences between translucent zirconia, and lithium disilicate (IPS e.max), and when to prescribe the different materials. We will also discuss the differences and indications of bonding versus cementing as well as new developments, trends and technologies in direct restorative dentistry. This program will be a combination of lecture and hands on exercises.
Course Objectives:
What motivates a patient to enhance their smile?
Understanding the demographics of your patients and how that affects
treatment options and acceptance
Factors influencing direct material selection- lithium disilicate or zirconia
Best to bond, cement or guess?
Bulk fill vs layering in direct composites – Does it REALLY matter?
Direct resin veneers as nice as porcelain
Multidisciplinary cases illustrating the "team approach"
Hands-on experience with practical tips and techniques you can utilize
immediately in your practice
About the speaker: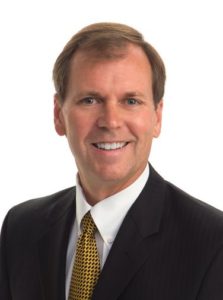 Douglas L. Lambert, DDS, FACD, FASD, FASDA, ABAD
Dr. Lambert has held many societal positions in organized dentistry including Past President of the Minneapolis District Dental Society, six years as a Trustee to the Minnesota Dental Association, and a delegate to the ADA.
He has authored and co-authored several articles on cosmetic and aesthetic topics, and has presented numerous lectures and hands-on seminars nationally and internationally for dental organizations, universities, and study clubs, and is part of the education team for the Post-Graduate Course in Esthetic Dentistry at the University of Minnesota School of Dentistry and the Catapult Group.
He also serves as an independent consultant and clinical researcher for many dental manufacturers, and as the team dentist for the Minnesota Lynx of the WNBA. Dr. Lambert is senior partner in an aesthetic-based practice in Edina, Minnesota emphasizing cosmetic, comprehensive, and sports dentistry.
Registration: