CAGD: The Business of Dentistry
October 12, 2019 @ 8:00 am

-

October 13, 2019 @ 5:00 pm

$400 – $800

Details
Location: Westin South Coast Plaza, Costa Mesa CA

Price: $400 AGD members; $800 non-AGD members
Registration includes breakfast & lunch
Credits: 16 CEs (lecture)

;
Saturday, October 12th, 2019:
Building a Dental Practice that Runs Without You, Not Around You
8am to noon
8 CE (lecture)
AGD Subject Code 550 (Practice Management)
Course description:  If you're like most dentists, you started your practice so that you could be your own boss, take great care of patients, achieve time and financial freedom, and live life on your terms. Yet many dentists find themselves overwhelmed keeping up with the demands of running a practice, wearing many hats, juggling responsibilities, answering an endless stream of questions, putting out fires, and getting things done.
In this presentation, Dr. Dorfman draws on her 17 years of running a busy dental practice to show how we can shift from the mindset of getting stuff done to creating systems and building a team that gets stuff done. You will learn how to gain control over your time and your team and create a profitable practice that can run itself; how to empower employees to take the initiative, make decisions, and solve problems; how to work fewer hours while growing your practice and achieving the life and business success you've always envisioned.
Educational Objectives:
How to reverse-engineer your long terms goals to build your dream practice.

How to engage and align your employees so that they help you make it happen.

How to attracts, interview, and select the right employees to strengthen your company culture.

How to systematize your practice to give yourself the freedom to live your best life.
Saturday Afternoon:
Managing Your Online Reputation
In this course, Dr. Gina Dorfman explains how dentists can leverage online reviews to grow their practices. Dr. Dorfman will also share how to create a review acquisition strategy in your practice and how to respond to online reviews in a HIPAA compliant way.
Objectives:
Why dentist should focus on online reputation.
The impact that online reviews have on practice growth and patient acquisition.
Which review sites are relevant in 2019.
Whether it's crucial to be proactive about acquiring online reviews, and how can dentists ask for online reviews without feeling awkward.
Why bed reviews are good for business, and how dentists can leverage negative feedback to grow their practices.
What to do with online reviews held hostage on third-party review sites.
Is it important to respond to online reviews and how a dentist can respond in a HIPAA compliant way?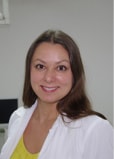 Gina Dorfman, DDS:
Dr. Dorfman graduated from the University of Southern California in 2000. She is a practicing dentist and the founder of Dentistry for Kids and Adults, a busy family practice just north of Los Angeles, CA. She is a Co-founder of the paperless dental software company, YAPI. Dr. Dorfman is also a published author and an experienced public speaker. She has contributed to many dental publications and has spoken at many live events throughout the years.
Sunday October 13, 2019
Personal Financial Freedom:

 

"The Simple Math & the Psychology behind Successful Investing"
8am to noon
4 CE (lecture)
AGD Subject Code 550 (Practice Management)
Description:  Having the freedom to choose if and when we practice dentistry is a goal that has many great benefits but that only a decreasingly small percentage of our profession is able to enjoy.  It is important to know your financial destination in order to know where you are in the trip. Critical to the achievement of reaching the destination is bringing the right psychological toolkit to the game of investing.  Mistakes can be easily avoided which will help one to achieve goals much sooner. 
This short four-hour course will help the established dentist to further their knowledge in two very critical elements to achieving financial freedom:  Finding Your Number and The Psychology behind Successful Investing.
Objectives:  Though never taught in dental school, we will focus on two very important elements of a dentist's financial success:
Keeping with the style of MasterTrack learning, participants will utilize a hands-on approach using the principle of inversion thinking to learn their own individual financial independence number.

 

A brief discussion on asset allocation will follow.
A relatively modern element of financial success involves behavioral finance.

 

Attendees will take away from the course the behavioral temperament doctrine that will lead to greater peace of mind and far greater financial success.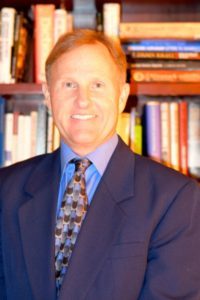 Kevin Anderson:
Dr. Anderson has learned from the best investors of our time, including Warren Buffet. Kevin graduated from the University of the Pacific Arthur A. Dugoni School of Dentistry, completed a GPR at USC and then practiced dentistry in San Diego for 19 years. His personal investment success allowed him to retire from dentistry at the age of 43. He went on to be Treasurer of the National Academy of General Dentistry, where he dramatically turned around the fortunes of the AGD portfolio, increasing the Academy's reserves from $2.2 million to $6.4 million in two years, ultimately putting the AGD in the position of purchasing its' own building in downtown Chicago. Kevin continues to reside in San Diego with his wife and two children, where he founded and manages the Anderson Investment Fund, LP, a private long only equity fund for high net worth individuals, corporations and retirement plans.
Employment Law 101
1pm to 5pm
4 CE (lecture)
AGD Subject Code 550 (Practice Management)
Description:  Are you new to the Human Resource field or just been chosen to head the employment law responsibilities for your company?  "Employment Law 101-Just the Basics for California Employers" provides basic information to assist managers, business owners and human resource professionals with their employment law responsibilities.  Presented in a user-friendly format, "Employment Law 101-Just the Basics for California Employers" is full of simplified information to provide you with the tools you need as a California employer.
Objectives:
Labor Code Top 50 – The Top 50 Labor Code Sections You Should Know

Pre-Employment – Hiring Tips & Red Flags

Employment – The Three Strikes & How to Avoid Them

Post-Employment – Unemployment & Other Financial Concerns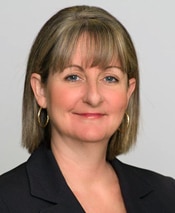 Anita York:
Anita York is a partner at Scott & Whitehead. On behalf of employers, Ms. York has litigated issues in a variety of areas, including discrimination, harassment, retaliation, wrongful termination, and wage and hour claims. Her counseling practice includes advising employers on a broad range of employment-related matters, conducting management training programs and seminars, and preparing employee handbooks, policies and agreements. Ms. York also conducts internal investigations, and counsels clients who are conducting internal investigations in response to employee complaints of discrimination, harassment, or other wrongdoing.
Ms. York earned her law degree from the University of Southern California where she was the Chief Production Editor for the Review of Law and Women's Studies. She was also a quarter-finalist in the prestigious Hale Moot Court Honors Program. During law school, Ms. York served as an intern with the California Department of Fair Employment and Housing, and as an extern with the Los Angeles Superior Court.
Ms. York is a member of the Orange County Bar Association Litigation Section, as well as its Labor and Employment Law Section, of which she is a past Chair. She is also a charter member of the Association of Workplace Investigators.
REFUND & CANCELLATION POLICY
Registrations are subject to a $50 non- refundable processing fee.

Cancellations made by email prior to 9/16/19 will receive a refund less the $50 processing fee.

Cancellations made after 9/16/19 are completely non-refundable.

Transfer of a registration to another name will be considered by email request through 10/1/19.
REGISTRATION
Sponsored By