SDAGD – Financial Bootcamp for Dentists (6 CE NON LICENSURE Units)
December 8, 2017 @ 8:30 am

-

3:00 pm
San Diego Academy of General Dentistry Presents
Financial Bootcamp for Dentists – Register at the bottom of this page.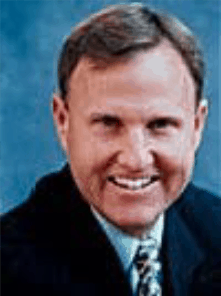 Easy to Follow Steps on Your Path to Financial Independence
If you haven't heard Dr. Kevin Anderson talk about investment strategy and financial planning, you've go to take advantage of his upcoming program sponsored by the AGD.  Friends and family are encouraged to attend!
A personal friend and protege of Warren Buffet and other Wall Street gurus, Kevin has learned from the best. He graduated from UOP at the age of 23, completed a GPR at USC and then practiced general dentistry in San Diego for 19 years. Kevin's personal investment success has allowed him to retire from dentistry at the age of 43. As the Treasurer of the national Academy of General Dentistry he dramatically turned around the fortunes of the AGD portfolio, increasing the Academy reserves from $2.2 million to $6.4 million in two years. Kevin continues to reside in San Diego with his wife, Mary and his two children, Tom and Beth.
Course attendees will get a totally unbiased and independent look at successful investing techniques. Dr.Anderson will present a bottom to top foundation of skills that will immediately change the outlook and portfolio performance of participants – principles that will make a lifetime of difference. Among the topics of discussion are the following:
Introduction: Savings Rates and Discipline, Revision to the Mean
The Power of Compounding and How to Exploit It
Efficient Market Theory and Modern Portfolio Analysis- How they extract money from you!
What We Can Learn from the Experts: Graham, Buffet, Munger and Fisher
Hands-on Exercise on Valuation
Investment Alternatives and Security Analysis
Corperate Governance and SEC Filings
Temperament, Psychology and Behavioral Finance
Buying Strategy Trading Discipline, Portfolio Design
Selling Strategy and Taxes.
This is no-nonsense "wet-fingered" financial instruction. The program is presented at a comfortable venue with great food included. Register Today!
San Diego AGD Annual Meeting Officer Elections Will Take Place
6 CE PACE Approved Credit Hours
Registration
$49 for the first 49 registrants. $99 after that. *Includes breakfast, lunch, parking, free workbook and raffle prize.
Event is open to friends and family!
Or print and mail in registration form below: