CAGD: Annual Meeting – The Role of the Dental Professional in Treating Obstructive Sleep Apnea and Cranial Facial Pain
January 27, 2024 @ 8:00 am

-

5:00 pm

$99 – $300

Summary:
Marriott Irvine Spectrum
7905 Irvine Center Dr.
Irvine, CA 92618
**Attend live In Person or via Zoom** 
CE: 8 Participation
AGD subject code: 200 Orofacial Pain
Course Description:
Since 2005 oral appliances have been outlined as a primary treatment for mild and moderate obstructive sleep apnea (OSA) by the American Academy of Sleep Medicine in their published Practice Parameters.  It is recommended that 25% of the American population be screened for sleep disordered breathing (SDB) and to date 90% of SDB has not been diagnosed. The most recognizable symptom of SDB is bruxism. The most common treatment of bruxism is a nightguard. Current literature demonstrates that nightguards when produced for patients with apnea make their condition 50% worse 40% of the time. 
Course Objectives:
How to identify signs and symptoms of Sleep Disordered Breathing and OSA in your dental patients.
How and why, there are no age boundaries of conditions.
Why the need for a comprehensive evaluation of symptoms is necessary for successful treatment.

 

How to be an integral part of the multidisciplinary team in treating patients with Oral Appliances for the treatment of OSA and other Sleep Breathing Disorders.
How to work with Board Certified Sleep Physicians and the treatment options for patients.
Afternoon Session (participation):  Attendees will pair up to go through the physical exam with each other and learn how to palpate and what signs to look for as they ask specific diagnostic questions.
Speaker Bio: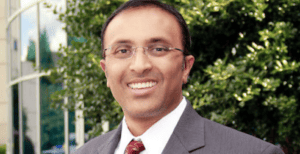 Dr. Mayoor Patel, DDS, MS, D.ABDSM, DABOP, DABCP, DABCDSM, DAIPM, RPSGT, FAAOP, FICCMO, FAACP, FAGD, FPFA
Since graduating from the University of Tennessee with his Doctor of Dental Surgery (DDS) degree, Dr. Mayoor Patel has been providing his patients with superior dental care.
Through his knowledge in orofacial pain and dental sleep medicine, Dr. Mayoor Patel works with his patients to help them live without pain and discomfort. Dr. Patel has received the following credentials, which allows him to accurately and properly treat TMD, orofacial pain and sleep apnea in his dental office.
Refund and Cancellation:
By registering and attending this event you are giving permission to be in a photograph/video of the event unless you ask not to. Click here for the full details of our photo/video policy.
https://caagd.org/cagd-photo-video-disclaimer/
Registration: