CAGD: Pathway to Fellowship 2023
April 7 @ 8:00 am

-

April 9 @ 5:00 pm

$700 – $1700

Summary:
Friday – Sunday
Speakers:
Dr. Lea Al Matny
Dr. George J Schmidt
Dr. Dennis Sourvanos

Location: Marriott Irvine Spectrum 7905 Irvine Center Dr. Irvine, CA
Tuition: Includes breakfast and lunch
Early Bird Registration BEFORE 3/15/23
AGD members; $700
Non-members: $1400
AFTER 3/15/23:
AGD members; $850
Non-members: $1700
CE: 22 total (8 participation, 14 lecture)
8:00 am to 5:00 pm
8 CE (participation)
AGD Subject Code: 010 (Basic Science)
Friday, April 7, 2023
8:00 am to 5:00 pm
8 CE (participation)
AGD Subject Code: 010 (Basic Science)
Open Your Eyes to CBCT: Diagnosis and Treatment Planning
Course Description:
In addition to exploring how best to incorporate CBCT technology into your practice, this hands-on course is designed to prepare you to systematically review CBCT scans using the 3D imaging software. We will focus on efficiently manipulating CBCT scans and using different views in every scope of practice. We will review cases focused on implant planning, radicular fractures, resorptions, implant and impactions.   We will also cover the basics of radiation exposure and how to explain it to patients easily.
Objectives: 
Manipulate scans efficiently using 3D imaging software:

Evaluate CBCT scans systematically

Identify normal anatomical landmarks and radiographic signs of abnormalities

Recognize common and incidental findings in a CBCT volume

Understand radiation exposure and know how to explain it to patients

To understand the various ways CBCT should be used in the dental practice
To become familiar with dental implant treatment planning using CBCT technology

Sponsored by :
Speakers: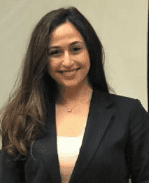 Dr. Lea Al Matny is a licensed Oral and Maxillofacial Radiologist at SeeThru Reports and Clinical Education Specialist at Carestream Dental. She attended the University of Texas Health in San Antonio (UTHSA) where she received both a certificate in Oral and Maxillofacial Radiology and a Master's in Dental Science. She is a reviewer for Oral Surgery, Oral Pathology, Oral Medicine and Oral Radiology (OOOO) and actively involved in multiple committees at the American Association of Oral Maxillofacial Radiology (AAOMR).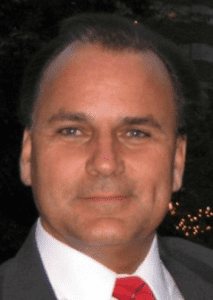 Dr. George J Schmidt is an OKU graduate of the UMDNJ-NJ Dental School where he received his DMD degree.  He is a Fellow in the Academy of General Dentistry and the International Congress of Oral Implantologists. In addition to maintaining a successful private practice in Northern New Jersey. Dr. Schmidt holds an appointment as an Adjunct Clinical Assistant Professor in the Department of Diagnostic Sciences at Rutgers School of Dental Medicine and is an Adjunct Clinical Assistant Professor at NYU College of Dentistry where he is the surgical director for the CDE Dental Implant program.  He is also on Staff as an attending at Newark Beth Israel Medical Center in Newark New Jersey.
Saturday, April 8, 2023
8:00 am to 5:00 pm
8 CE (lecture)
AGD Subject Code: 010 (Basic Science)
Details coming soon!
         Sunday, April 9, 2023
8:00 am to 3:00 pm
6 lecture CE
AGD Subject Code: 690 (Implants)
Implant Site Development: Total Optimization to Enhance the Final Outcome
Course Description:
This course will discuss various approaches to dental extractions, grafting, implant planning and placement that can be used in everyday practice. This will highlight the importance of developing a favorable implant environment for predictable outcomes.
Course Objectives:
• Importance of hard and soft tissue development.
• Advantages, disadvantages, and realistic expectations.
• Material selection based on material properties and features.
• Rationale for new materials and techniques.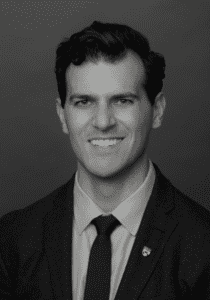 Dennis Sourvanos BsDH, DDS, CTR, is an Advanced Graduate Dental Education Resident at the University of Pennsylvania (UPENN). He is concurrently pursuing a Doctor of Science in Dentistry (DScD) and specialty certificate with the Department of Periodontics. Dr. Sourvanos is completing his second NIH funded postdoctoral fellowship with the Center for Innovation and Precision Dentistry (CiPD), through the schools of Dental Medicine and & Engineering. He recently completed a highly competitive NIH TL-1 fellowship and certification in Translational Research, with an emphasis in the regulatory sciences. This was hosted through the Perelman School of Medicine, Institute for Translational Medicine and Therapeutics (ITMAT). Prior to beginning his academic work at UPENN, Dr. Sourvanos completed his Bachelor of Arts in International Relations, Bachelor of Science in Dental Hygiene (BsDH), and Doctor of Dental Surgery (DDS) at the University of Southern California. His didactic and clinical training have provided an extensive emphasis for medically complex and immunocompromised patient populations. He has received unique regulatory training and served as a clinical interventionist for a highly NIH funded randomized controlled
phase two clinical trial for patients undergoing radiation therapies for head and neck cancer. Dr. Sourvanos is a training periodontal clinician scientist with emphasis in clinical and translational research. His primary research interests are focused on the clinical translation of novel bio-therapeutics for hard and soft tissue regeneration. He has elevated an acute research emphasis for the innovation of Low-Level-Laser Therapeutics (LLLT), non-invasive growth factor regulation, and predictable wound healing and bone tissue regeneration. His aim is to enhance evidence-based biotherapies for a diverse group of sub-disciplines within Dentistry and Medicine. Dr. Sourvanos is honored to have his research recognized in the international arena through several prestigious awards and opportunities to present his findings at conferences focusing on dentistry, medicine, medical physics, and laser therapeutics.
Registration:
We offer a special group rate at the Marriott Irvine Spectrum Hotel, $209 per night.
Start date: 4/5/23
End date:4/9/23
Last day to book: Wednesday, March 15, 2023 
Group Rate for Marriot Hotel
Refund and Cancellation Policy:
Registrations are subject to a $50 non-refundable processing fee.
Cancellations made by email prior to 3/15/23 will receive a refund less the $50 processing fee.
Cancellations made after 3/15/23 are completely non-refundable.
Transfer of a registration to another name will be considered by email request through 3/15/23.
If you are NOT an AGD Member  and register as one, you'll need to re-register as a Non-Member to get in to any California AGD courses. If your AGD Membership has expired you can renew here: https://www.agd.org/join-agd/online-application
By registering and attending this event you are giving permission to be in a photograph/video of the event unless you ask not to. Click here for the full details of our photo/video policy.