CAGD: BOTOX IN DENTISTRY WORKSHOP – SACRAMENTO
February 17, 2024 @ 10:30 am

-

3:30 pm

$1250 – $1750

Summary:
Where: Sacramento District Dental Society
2035 Hurley Way
Sacramento, CA 95825
Speaker: Dr. Juergen Langenbach
** A unique opportunity to earn 8.5 hours of CE through convenient coursework!
CE: 5 participation plus 3.5 lecture – Lecture and post-exam completion required virtually within 10 days of in-person participation.
Subject code:  200-orofacial pain
Tuition:
AGD Member: $1250
Non AGD Members: $1750
(A light lunch will be included)
Botox and injection supplies NOT included. Cost is $240 for 1 syringe (20 units)–invoice will be sent.
Intended audience
This course has been developed for dentists who wish to implement beginner BTX-A aesthetic or therapeutic procedures into their practices. Participants must submit proof of valid CA State dental license and current malpractice coverage prior to the hands-on portion of the course. Dentists should bring one patient volunteer for administration of BTX-A and a preferred loupe.

 **SPACE IS LIMITED! REGISTER EARLY TO SECURE YOUR PLACE.
Course Description:
Botox® continues to be one of the most rapidly growing markets in the medical field, with a compound annual growth rate of 12.4% globally (1). Don't miss out on this amazing and unique course opportunity to add Botox® to your complete health treatment approach!
Botox® is most commonly known for its uses in esthetic treatments to soften frown lines and wrinkles. However, many are unaware of its use in the medical and dental fields. Strabismus, hyperhidrosis, and migraine prevention are just a few of the FDA-approved botulinum toxin uses. Off-label uses of Botox® have been rapidly evolving, providing relief where conventional treatment modalities have failed to relieve symptoms. While masseter indication is close to approval, many off-label indications for dental patients are successful including treatment for bruxism, gummy smile, lip lines, and temporomandibular joint and facial pain.
Dentists are experts in facial anatomy and are very familiar with the anatomy of the bones and muscles of the head and neck. Administration of Botox® in the dental office is considered safe and predictable once the clinician has undergone didactic quality education. Numerous patients will accept and benefit from this treatment provided in the safety and comfort of your practice environment. Don't miss out on an opportunity to grow your practice!
This exciting course is set up in two stages:

1) Anatomy and protocol lecture live injection demonstration via webinar, followed by a brief quiz for evaluation of understanding.
2) Interactive, in-person participation course that includes:lecture content review, documentation and billing, reconstitution and injection techniques and hands on instructor guided patient injection. This workshop will introduce you to Botox® as one of the most researched medical toxins and it will educate you in the many uses of Botox® and in dentistry. It will provide you with a review of important head and neck anatomical structures. The participant will learn how to perform a complete history, anamnesis and examination for dental patients. Basic injection techniques for myofascial pain, esthetic treatments for Botox®, and trigger point injections will be explained and practiced.
Course Objectives:
Learn pharmacology, diagnosis, treatment planning and documentation, and the basics for beginner administration of Botox® and other injectables.
Understand the need for a didactically sound approach to education in Botox® and trigger point injections for TMD, myofascial pain, and facial esthetic therapy.
Understand how to implement safe treatment with Botox® and other comparable neurotoxins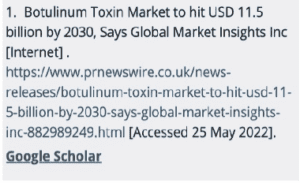 About the Speaker: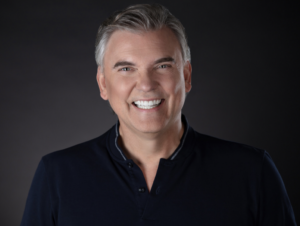 German-born cosmetic dentist, Dr. Juergen Langenbach, has provided his dental expertise to a myriad of patients in both Germany and the United States. While serving as a dentist in the German Army, Dr. Langenbach met Dr. Lynne Thomas and they agreed that southern California was the place to settle. Establishing their practice in Poway, CA in 2003, Dr. Langenbach has consistently offered top-tier cosmetic, restorative, preventative dentistry, and sleep apnea treatment. Through his diligence and dedication to his patients, Dr. Langenbach has continued to touch lives and transform mouths with his compassionate care and skilled treatments. Among his esteemed accreditations and affiliations, Dr. Langenbach is a Master in the highly esteemed Academy of General Dentistry. His main goal with any patient is to achieve beautiful, safe, and long-lasting outcomes.
Refund and Cancellation Policy:
Registrations are subject to a $75 non-refundable processing fee.
Cancellations made by email prior to 1/31/24 will receive a refund less the $75 processing fee.
Cancellations made after 1/31/24 are completely non-refundable.
Transfer of registration to a future course will be considered by email request through 1/31/24.If you are NOT an AGD Member  and register as one, you'll need to re-register as a Non-Member to get in to any California AGD courses. If your AGD Membership has expired you can renew here: prior to registering https://www.agd.org/join-agd/online-application
Registration: