CAGD: The Pathway to Fellowship – 24 CE Units
October 12, 2018 @ 8:00 am

-

October 14, 2018 @ 5:00 pm
Update: This course has been upgraded to a Hands on Course for Sunday! 
The first 30 registrants will be entered into a drawing—the winner will get his/her Fellowship Exam paid for by CAGD, a value of $600!
Credits: Total 24 CE Units, 8 Hands On and 16 Lecture Units (8 units per day)

Want to get your Fellowship in the Academy of General Dentistry but you're not sure how to go about it?
We are launching a new program:
The Pathway to Fellowship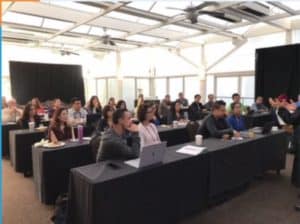 It will help you get the CE hours you need but more importantly, we will provide the guidance and mentorship necessary to achieve your goal in a timely manner.
Earn the prestigious FAGD Award, knowing that there is a direct correlation between the amount of quality post-graduate education a clinician receives and the quality of dentistry you will provide to your patients. Fellowship awardees become clinicians who are educated in mutidisciplinary subject areas.
We invite you to embark on this journey with us. We believe in your ability to obtain your Fellowship and are excited to enable you to achive your potential.
Course Details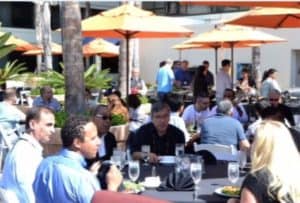 Friday:  Digital Dental Photography with Guy Acheson, DDS, MAGD
-8 Lecture CE Units
Saturday:  Practice Management (financial ratios—where you need to be at every stage of your career; dental practice overhead; strategies for successful retirement) with Kevin Anderson, DDS, MAGD
-8 Lecture CE Units​
Sunday:  Implants with Dr. Neema Bakhshalian
– 8 Hands On CE Units
Enrollment is limited to the first 50 applicants.
If you are not already a member of the AGD you can become one while taking this course!
FAGD Guidelines
AGD Application
Details:
• Friday – Sunday, October 12 – 14, 2018 • Total 24 CE Units, 8 Hands On and 16 Lecture Units (8 units per day)
• Tuition is $500 for the 3-day session
Renaissance Newport Beach Hotel
4500 MacArthur Blvd Newport Beach, CA 92660
Course Details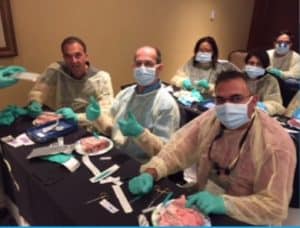 Space is limited, class is filling up quickly on a first-come first-serve basis!
The first 30 registrants will be entered into a drawing—the winner will get his/her Fellowship Exam paid for by CAGD, a value of $600!
To register online with your credit card: type your info below and click "Buy Now"