CAGD: The Pathway to Fellowship
October 11, 2019 @ 8:00 am

-

October 13, 2019 @ 5:00 pm

$600 – $1200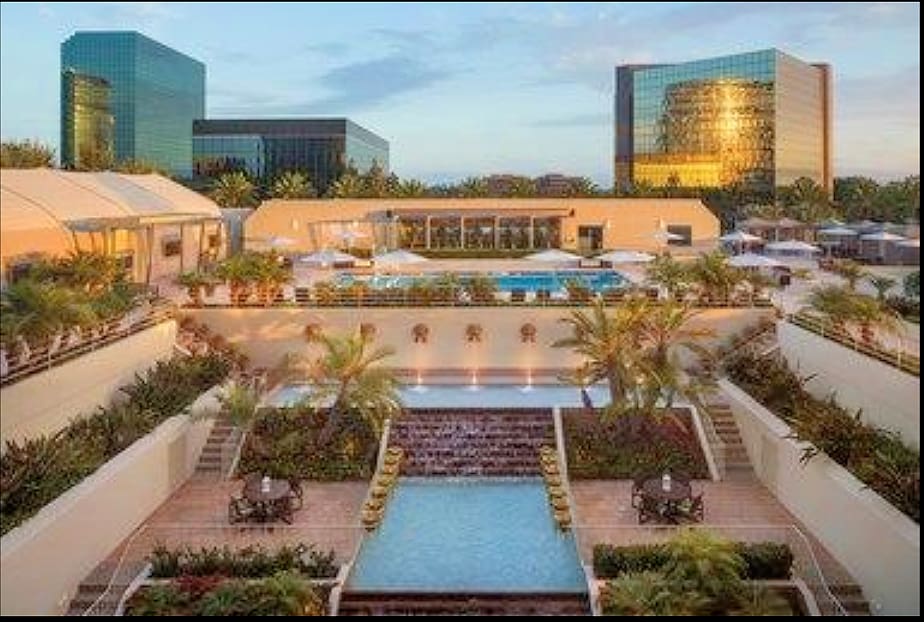 The Pathway to Fellowship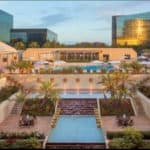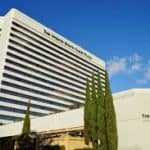 Want to get your Fellowship in the Academy of General Dentistry but you're not sure how to go about it?
Credits: Total 24 CE Units, (8 Participation, 16 Lecture)
Tuition: $600 (AGD Members) OR $1,200 (non-members) for 3-day program. 
Registration includes breakfast & lunch.
Location: The Westin South Coast Plaza Hotel, Costa Mesa
Who's it for?
Anyone who is interested in quality CEs at a great price, $600 for 24 CEs! (If you are or become an AGD Member)
Open to everyone—newly graduated dentists, those in GPRs, Pre-Fellows working on their Fellowship in the Academy of General Dentistry—anyone seeking quality CE at a great price!
Meets at the time/place as our MasterTrack program, which provides a great opportunity for networking and mentorship. The Westin has many comfortable spaces to interact with your peers, CAGD also has reserved a block of rooms with special room rates (you can book a room below).
The Pathway to Fellowship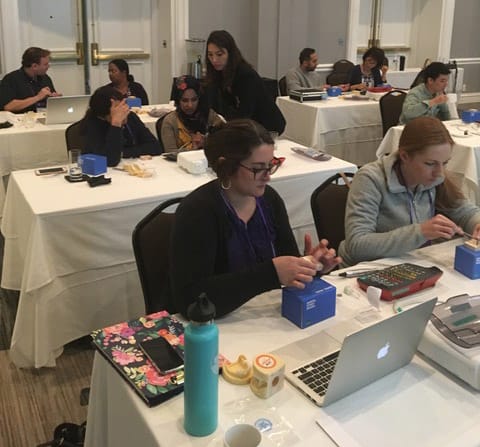 It will help you get the CE hours you need but more importantly, we will provide the guidance and mentorship necessary to achieve your goal in a timely manner.
Earn the prestigious FAGD Award, knowing that there is a direct correlation between the amount of quality post-graduate education a clinician receives and the quality of dentistry you will provide to your patients. Fellowship awardees become clinicians who are educated in multidisciplinary subject areas.
We invite you to embark on this journey with us. We believe in your ability to obtain your Fellowship and are excited to enable you to achieve your potential.
Details for All Five Courses:
Friday: Introduction to Dental Sleep Medicine
8 CE (lecture) AGD subject code: 160 Sleep Apnea
With: Dr. Rob Veis
Description: This course is intended to provide a comprehensive overview of a sleep disordered breathing problem known as Snoring and Obstructive Sleep Apnea. Specifically, Dr. Veis will review the role the dentist should play in the recognition, screening, diagnosis and treatment of this life-threatening disease.
Course Objectives:
Provide an understanding of the scope of the problem and why we need to be at the front lines in its recognition and treatment
Talk the talk and walk the walk…definitions and terms needed to understand the problem and communicate with your peers
Learn how to screen every patient in your practice regardless of their age
The Who, What, When, Where and How of getting a Diagnosis
Overview of treatment possibilities
How to do a thorough exam and why it's critical to choose the best treatment option
Achieve an understanding of sleep appliances
Working in a team approach and staying within the scope of your practice act
Integrating sleep into your practice…a medical model in a dental practice
Getting paid…services to take care of the medical billing
Saturday: Sports Dentistry for the General Practitioner
8 CE (participation) – AGD Subject Code: 130 Electives (Sports Dentistry)
With: Dr. Richard Knowlton

This program will provide an overview of a number of significant aspects of Sports Dentistry.
This program will involve a hands-on component that will allow participants to leave know ing how to properly fabricate the ideal mouthguard for both their patents and the athletes in their community.
The goal of our Participation Portion of the Mouthguard workshop is to provide a good understanding on how to easily fabricate custom laminated mouthguards.
Course Objectives:
What roles dentists can play in protecting our children and athletes in our practice and in our community.
Prevention and treatment of everyday sports injuries will be discussed
What roles dentists can play in identifying dental trauma in our athletes
How to effectively and efficiently treat dental trauma
Which type of pressure laminating machine to use, as well as what techniques to offer maximum mouthguard protection with ideal athlete comfort
How to effectively deliver your own custom-made pressure laminated mouthguards to each athlete and provide them with a physiologic balanced occlusion for both comfort and joint stability
What roles dentists can play in identifying dental risks factors to overall health and performance in our athletes
How sports and energy drinks can play a significant role in caries risk to our patients and athletes
How sleep apnea can place an athlete at risk for other health disorders
Sunday: Occlusion and Splint Therapy
2 CE (lecture) AGD subject code: 180 OcclusionCourse description:
With: Dr. Jeremy Lansford
The speaker will cover a comprehensive review of occlusion, especially as it relates to the Academy of General Dentistry's Fellowship exam.
Objectives:
Review and understand some of the history of occlusion
Basic occlusal concepts often asked about on the fellowship exam
Review of Splint therapy
Review of TMJ Basic Anatomy
Review of TMD and the factors that can contribute to the different types of TMD
Sunday: Tips and Protocol to Restore Terminal Dentition
2 CE (lecture) AGD subject code: 670 Prosthodontics/Removable
With: Dr. Jeremy Lansford

The speaker will discuss Lips, Tooth, Ridge (LTR) classification as well as describe tips and protocols for the appropriate restoration for each LTR classification. Helpful clinical tips will be presented with clinical cases.
Locator dentures, bar overdentures, Hybrids, Implant supported fixed dental prostheses will also be discussed.
Objectives:
Understand the different LTR classifications and how to identify them
Understand the appropriate restorative options for each LTR classification
Understanding the value of Gothic arch tracings in restoring large implant supported prostheses
Discuss tips and lessons learned from clinical cases of the presenters in restoring the terminal dentition
Sunday: Employment Law
4 CE (lecture) AGD Subject Code: 550 Practice Management
With: Anita York

Course description: 
Employement lawsuits are continuing at an alarming rate. It is critical for all dental practice owners to educate themselves in order to avoid (or prevail against) these very expensive claims.
Learn the most important wage and hour rules and risks that leave California dental practices the most vulnerable. Handouts will include practical tools and information that you can use immediately in your own office.
Attendees will learn about:
Independent Contractors – The New Rules and What They Mean
Salary, Hourly or Production-Based Compensation–Requirements and Risks
Exempt vs. Non-Exempt Status – Who Can/Cannot Lawfully Be Paid a Salary
The Five Requirements for Non-Exempt Employees and Why They Matter
Rest Break Challenges and Dangers
Overtime Pay and Bonuses – What Is Required and How to Calculate It
Alternative Workweek Schedules – Pros, Cons and Mandatory Steps
Time Records, Payroll Records and Personnel Record Requests – What Is Required
Registration: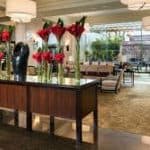 Register and pay for your tuition at the bottom of this page.
Book a room at the Westin for $179
If you are not already a member of the AGD you can become one while taking this course!
FAGD Guidelines
AGD Application
Bios:
Dr. Rob Veis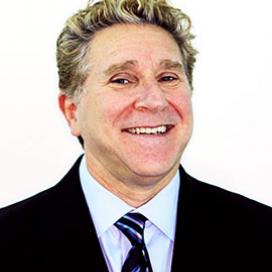 Dr. Rob Veis has been practicing dentistry since 1984. He is a graduate of the USC Ostrow School of Dentistry. He was a Clinical Professor in Restorative Dentistry at USC for 12 years.
Dr. Veis is an internationally renowned lecturer on the topics of Dental Sleep Medicine, Orthodontics for the General Practice, and Appliance Therapy. He has served on the faculty of the Las Vegas Institute of Advanced Dental Studies. He is the co-author of "The Principles of Appliance Therapy for Adults and Children" (considered one of the definitive texts on the subject).
Dr. Veis has lectured extensively for the Academy of General Dentistry-sponsored mastership program. His dental laboratory, Space Maintainers Lab is well known for helping general dentists integrate orthodontics and sleep appliances into their practices.

Dr. Richard Knowlton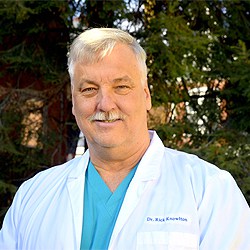 Dr. Richard Knowlton has been Team Dentist for the US Olympic Field Hockey Team, Consultant to the USOC; Past President, the Academy for Sports Dentistry USA; Chairman of Dental Education Council, Academy of General Dentistry. A nationally recognized dentist, Dr. Richard Knowlton, DMD, MAGD, FASD has served his patients in Elizabethtown, Pennsylvania for more than 30 years.
Dr. Knowlton achieved the designation of Fellow in the Academy of General Dentistry in 1994 and Master in 1998. In 2006, and again in 2012, Dr. Knowlton was recognized with the Lifelong Learning and Service Recognition Award from the AGD. He was one of the first 10 dentists to achieve this recognition. In 2017 he was honored with the Presidential Award for Outstanding Service to the Profession by the Academy of General Dentistry.
In 2018 he was again recognized with the Presidential Award for Outstanding Achievements in the AGD. He is a Past President of the Academy for Sports Dentistry and received his Fellowship in the ASD in 2017. During his time as President, he was instrumental in establishing the Dental Provider Network with TEAM USA of the United States Olympics. This allows ASD dentists to treat the dental needs of the Olympic Elite athletes. He currently serves as the Team Dentist for the US. Olympic Field Hockey Team. He has been instrumental in setting up mouthguard programs for a number of USOC combat sports and is recognized as a Dental Consultant to the USOC.
Dr. Jeremy Lansford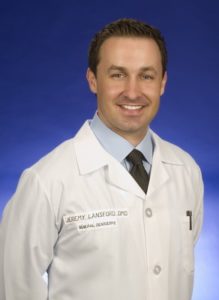 Dr. Jeremy Lansford was born and raised in Porterville, CA graduating from Porterville High School in 1994. He then at- tended Cuesta College and California State University, Sacramento on his way to earning degrees in Biology and Chemistry graduating Cum Laude and being elected to the Blue Key National Honor Society. Dr. Lansford then continued to Boston University for his Doctorate where he graduated Magna Cum Laude in 2004.
Dr. Lansford then chose to serve in the US Army. In 2004-2005, he completed an Advanced Education in General Dentistry (AEGD) residency with the 101st Airborn Division in Ft. Campbell, Kentucky. Dr. Lansford then served in several military leadership roles such as a platoon leader in the 464th Medical Company and Officer In Charge (OIC) of the Landstuhl Dental Clinic in Landstuhl, Germany. Dr. Lansford also served as the Chief of General Dentistry at the Landstuhl Regional Med- ical Center where he was the first dentist seen by those Soldiers, Sailors, Marines and Airmen flown out of Afghanistan and Iraq for Medical and Dental emergencies.
Continuing education is a passion for Dr. Lansford and his wife Dr. Karanian. He has completed 2000 hours of post-doctoral education and has studied cosmetic dentistry extensively. He is currently in the Spear Faculty club and is finishing the continuum of education at Spear Education in Scottsdale, AZ, one of the most prestigious venues for advanced general den- tistry in the world. Dr. Lansford is now visiting faculty at Spear Education.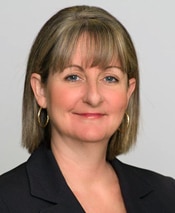 Anita York
Anita York is a partner with the law firm of Scott & Whitehead and devotes her practice to the representation of employers, including more than 250 dental practices.
Ms. York's counseling practice includes advising employers on a wide range of personnel issues, policies and practices, as well as the review and preparation of employee handbooks, employment agreements, etc.
Ms. York also represents employers in legal disputes brought by for- mer (and current) employees in a variety of areas, such as wage and hour (including "Labor Board" claims), wrongful termination, discrimination, harassment and retaliation.
Refund and Cancellation Policy:
Registrations are subject to a $50 non-refundable processing fee.

Cancellations made by email prior to 9/6/19 will receive a refund less the $50 processing fee.

Cancellations made after 9/6/19 are completely non-refundable.

Transfer of a registration to another name will be considered by email request through 10/1/19.
Sponsored By: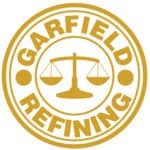 Tickets are not available as this event has passed.