CAGD: The Pathway to Fellowship
July 31 @ 8:00 am

-

August 2 @ 5:00 pm

$600 – $1200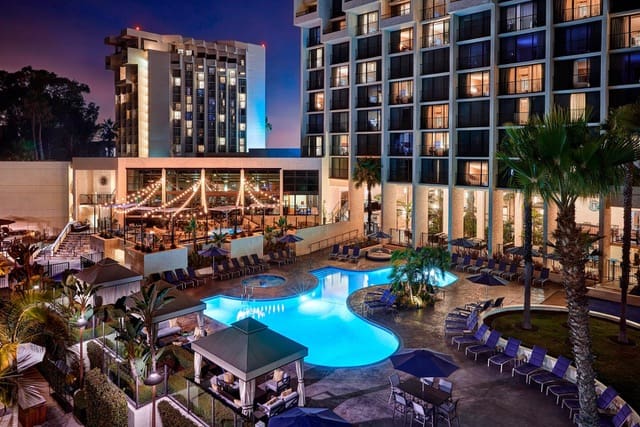 The Pathway to Fellowship
We are sorry that this course had to be cancelled due to Covid-19 health concerns. CAGD will be planning for the next date when we can get you the CE in person.
Want to get your Fellowship in the Academy of General Dentistry but you're not sure how to go about it?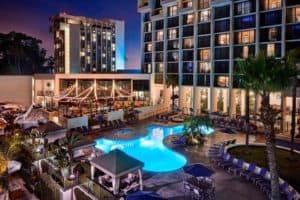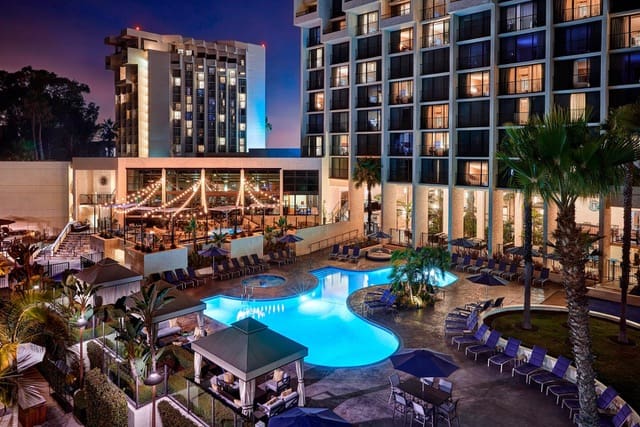 Credits: Total 24 CE Units, (8 Participation, 16 Lecture)
Tuition: $600 (AGD Members) OR $1,200 (non-members) for 3-day program. Courses cannot be taken a la carte.
Registration includes breakfast & lunch.
This course is limited to 40 Attendees!
Location: Newport Beach Marriot Hotel and Spa, it's steps away from Fashion Island, minutes away from Balboa Island and close to Corona Del Mar.
Who's it for?
Anyone who is interested in quality CEs at a great price, $600 for 24 CEs! (If you are or become an AGD Member)
Open to everyone—newly graduated dentists, those in GPRs, Pre-Fellows working on their Fellowship in the Academy of General Dentistry—anyone seeking quality CE at a great price!
The Pathway to Fellowship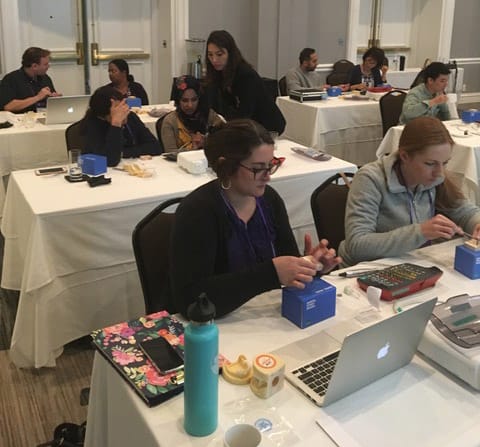 It will help you get the CE hours you need but more importantly, we will provide the guidance and mentorship necessary to achieve your goal in a timely manner.
Earn the prestigious FAGD Award, knowing that there is a direct correlation between the amount of quality post-graduate education a clinician receives and the quality of dentistry you will provide to your patients.
Fellowship awardees become clinicians who are educated in multidisciplinary subject areas.
We invite you to embark on this journey with us. We believe in your ability to obtain your Fellowship and are excited to enable you to achieve your potential.
Friday, July 31st
Hands-On Platelet-Rich Fibrin/Platelet-Rich Plasma Dental Course
8 CE (Participation) AGD subject code 310 (Oral Surgery)
With: Robert J. Miller DDS, FACD, DABOI
Sponsored by BioHorizons
Description: Indications and usage of PRP/PRF in grafting and implant dentistry.
Hands-on course involving venipuncture/phlebotomy and use of the centrifuge.
Course Objectives:
Enhance your bone grafting results by using L-PRF (Leukocyte-and Platelet-Rich Fibrin). 
Clinically, L-PRF is an outstanding material to work with as it is resilient, strong, supple and pliable. It is also easy to manipulate, place and suture. When formed, it can be trimmed to proper size for placement into specific anatomical sites.
L-PRF is an ideal carrier for bone material. When incorporated into the fibrin clot, the particulate biomaterial is suspended in the fibrin matrix. This dramatically enhances the handling characteristics of the graft.
Periodontists, Oral and Maxillofacial Surgeons, Prosthodontists and General Practitioners placing implants have all praised the clinical efficacy of L-PRF when used for the treatment of ridge defects, extraction sockets, sinus grafts and extraction/immediate implant placement. 
Instructor Bio:

Dr. Miller received his B.A. from New York University and M.A. from Hofstra University, both in biology. He graduated with honors from New York University College of Dentistry in 1981 where he received the International College of Dentists Award for clinical excellence and then completed his residency at Flushing Medical Center in New York City.
Dr. Miller is a Fellow American College of Dentists, Board Certified Diplomate of the American Board of Oral Implantology, Honored Fellow of the American Academy of Implant Dentistry, Diplomate International Congress of Oral Implantologists, Fellow Academy of Osseointegration, and is the acting Chairman of the Department of Oral Implantology at the Atlantic Coast Dental Research Clinic in Palm Beach, Florida.
He is Director of The Center for Advanced Aesthetic and Implant Dentistry in Delray Beach, Florida, and Co-Director of the Pacific Institute for Advanced Dental Education.
Dr, Miller has a full-time practice dedicated to Implant Dentistry and revision surgery and has an active international lecture schedule as well as being engaged in biomaterial, laser, and implant research.
Saturday, August 1st
Update in Anterior Bonded Restorations
8 lecture CE AGD subject code 250 (Restorative)
With: Pascal Magne, DMD, M.Sc., PhD
There are 40 spots for Dr. Magne's course reserved for PTF
They will attend via live stream in overflow room
Dr. Magne will come in after the course to answer questions
Value of this course alone is $450 for AGD members; $900 for non-members
Description:
This course will be an intense lecture program for all practitioners wishing to update their skills in anterior bonded restorations using direct composite resins and indirect porcelain veneers.
Although bonded ceramics seem to represent the ultimate biologic, functional, mechanical and aesthetic restoration for compromised anterior teeth, the number of ultraconservative treatment strategies and materials continues to grow. The practitioner is faced with many esthetic treatment modalities and products.
The major disadvantage of this evolution is that it becomes increasingly difficult to make the appropriate choices in a given clinical situation. The availability of various treatment alternatives often allows for selection of an approach that conserves the maximum amount of intact tissue and which complies with the biomimetic principle – Bio-emulation TM.
Treatment options should always first include the simplest procedures such as chemical treatments and freehand composites and then progress toward more sophisticated approaches such as laminate veneers.
PTF will attend in an overflow room via livestream.  Dr. Magne will come to do a Q & A after the course. 
Objectives:
The latest scientific discoveries about no-post no-crown restorations
The core values of biomimetic restorative dentistry
A review of ultraconservative approaches
Important procedures to improve the success of your direct composite resin restorations
The possibilities of novel semi-indirect approaches using anterior customized CAD/CAM composite resins
The keys to the success of indirect ceramic restorations (wax-up, mockup, preparations, delivery).
Presenter Bio:
Dr. Magne is recognized as one of the most outstanding prosthodontists in the world.
Dr. Pascal Magne is an Associate Professor with Tenure and the Don and Sybil Harrington Foundation Professor of Esthetic Dentistry in the Division of Restorative Sciences, University of Southern California, Ostrow School of Dentistry of USC, Los Angeles, CA.
Dr. Magne is a recipient of multiple awards from the Swiss Science Foundation, the Swiss Foundation for Medical-Biological Grants, the recipient of the 2002 Young Investigator Award from the International Association for Dental Research and 2007 and 2009 Judson C. Hickey Scientific Writing Award from the Journal of Prosthetic Dentistry.
He is also the author of over 200 clinical and research publications on esthetics and adhesive dentistry and is an internationally known lecturer on these topics. Furthermore, Dr. Magne authored the book "Bonded Porcelain Restorations in the Anterior Dentition – A Biomimetic Approach" which has been translated into twelve languages and is considered as one of the most outstanding books in the field of adhesive and esthetic dentistry.
Sunday, August 2nd
Pediatric Dentistry for the GP
8 CE (Lecture) AGD subject code 430 (Pediatric Dentistry)
With: Ian Marion DDS, MS

Description:
This course will overview Basic and Advanced Techniques in Pediatric Dentistry, as well as new developments in the field.  Basic techniques will cover routine assessment, diagnosis, and treatment options available to all dental practitioners who treat children. 
Advanced technique will review management of unusual teeth and patients, and the techniques used to treat them.  Finally, new developments in pediatric dentistry that could be incorporated into a general practice will be overviewed, including zirconia crowns and silver diamine fluoride.
Basic Techniques:
Give the guidelines for radiographic examination in pediatric patients

List some key items to evaluate when viewing radiographs in the primary and mixed dentitions

Give the situations where non-surgical caries management may be appropriate, and the techniques that may be used

Give the situations where surgical caries management may be appropriate, and the techniques that may be used

Differentiate between intra-coronal and extra-coronal techniques for the primary dentition and the advantages of each

Review the considerations for primary tooth extraction

List the types of space maintainers and the chairside technique for each

Recognize key concerns in the early mixed dentition that could benefit for interceptive orthodontic treatment
Advanced Techniques:
Describe the characteristics of Molar Incisor Hypoplasia, Molar Incisor Root Malformation, and Amelogenesis Imperfecta

Discuss management of large caries on young first permanent molars, including staged extraction

Review implications of common medical diagnoses for pediatric patients

Give the indications for advanced behavior management techniques and the requirements to use in office
New Developments:
Be familiar with the technique and appearance of Zirconia crowns for the primary dentition

Discuss the indications, techniques, and concerns with the use of silver diamine fluoride

Understand the uses of Hall Crowns, and their current standing in the US dental field
Presenter Bio: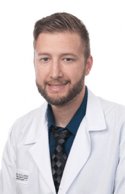 Dr. Ian Marion is a Clinical Assistant Professor at the University of Illinois at Chicago. Dr. Marion serves as the Director of Pre-Doctoral Pediatric Dentistry and oversees the clinical and didactic training of dental students and residents. 
He received his DDS from the University of the Pacific in 2012, then completed a General Practice Residency at S. Barnabas Hospital in New York. He completed a pediatric dentistry residency and received his MSD from the University of Washington in 2015.  
He is a reviewer for multiple pediatric dentistry journals and is an active member of the American Academy of Pediatric Dentistry (AAPD) and American Dental Association (ADA), including receiving the 2016 Master Clinician Scholarship and serving on the Access to Care and Education Committee.
If you are not already a member of the AGD you can become one while taking this course!
FAGD Guidelines
AGD Application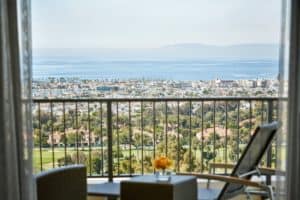 Refund and Cancellation Policy:
Registrations are subject to a $50 non-refundable processing fee.

Cancellations made by email prior to 7/15/20 will receive a refund less the $50 processing fee.

Cancellations made after 7/15/20 are completely non-refundable.

Transfer of a registration to another name will be considered by email request through 7/15/20.
Sponsored By:



Tickets are not available as this event has passed.