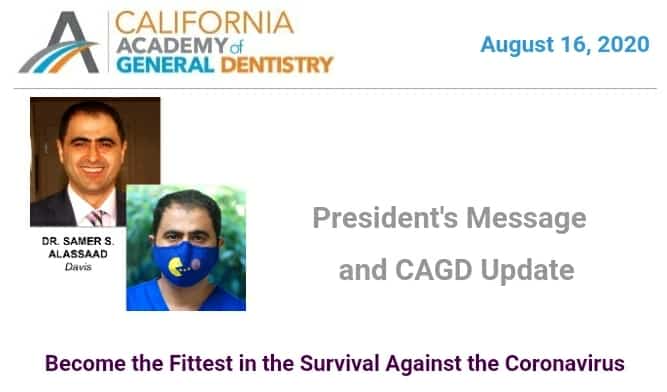 Dentists have always been at the forefront of the infection control battle, and we have been very successful. This pandemic does not seem to be slowing down; on the contrary, we have seen another surge in coronavirus cases around us and a vaccine might not be available soon. We cannot lock ourselves in and continue to hide from it. We need to learn how to live with it, survive it, find ways around it, and keep on working in its presence. This is a true test for our survival as the fittest. Humans have always won this battle because of their higher intelligence.
When dentists were kicked off the healthcare stage and the needed PPE was not directed to us, our feelings were hurt. But that did not stop any of us! We did what we do best, we persevered. We super-glued ourselves to screens in search for information, regulations, updates, plastic and paper so we can re-open our practices safely. Like most of you, I have never been so mentally consumed and even sometimes drained before that period.
And we did it! We acquired the necessary PPE, adhered to strict protocols, and re-opened our offices for routine dental care. So far, there has not been any cluster of Covid-19 transmission related to dental practices and I am optimistic that this will continue that way. We are setting the example for other industries even though we are considered at the highest risk due to the type of procedures we perform. This is worth being proud of and celebrating.
As you fulfill your mission and continue to care for your patients, we – the California AGD team – will fulfill our mission and continue to support you. We need to continue to learn so we can serve our patients better and maintain our professional growth and success. We all miss the camaraderie that accompanies meetings in person. We understand it is not the same, but the camaraderie can still be experienced through online learning too. We invite you to stay connected with your dental community in any available format and not to isolate yourself. The California AGD's continuing education and advocacy commitments will go on for you and on your behalf in every form and shape. "The Show Must Go On!" and even though hidden behind our masks, our smile still stays on.
We appreciate your support and please let us know if we can be of any help.
Samer S. Alassaad, DDS, FAGD
President, California AGD
And on behalf of the California AGD team
____________________________
MasterTrack took place via Zoom July 30 – August 2 and the camaraderie is still going strong!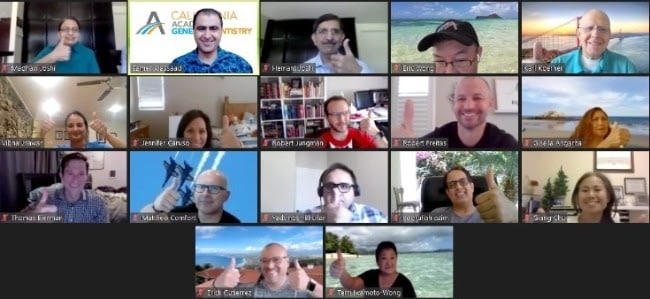 California AGD MasterTrack participants fulfill their continuing education requirement by presenting their oral surgery cases via online learning with Dr. Karl Koerner.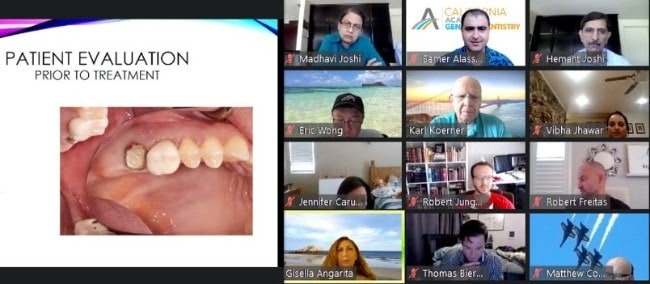 ____________________________
California General Dentists are Back to their Practices
As you return to work, check the AGD Member Return To Work Guidance , the ADA's Return to Work Interim Guidance Toolkit, and CDA's Preparing Your Practice Resources.
The California Department of Public Health released  an updated guidance for resuming deferred and preventive dental care on May 7
The CDC updated its interim infection prevention and control guidance for dental settings during the COVID-19 response on May 19.
OSHA released its recommendations as well as descriptions of mandatory safety and health standards on May 1.
_____________________________
Teledentistry
You can assess the urgent needs of your patients utilizing Teledentistry. Check the webinar Teledentistry with Dr. Gina Dorfman recorded on March 27th. This webinar is available to CAGD members, if you have not received the password, please email us at [email protected] with your full name and AGD# and we will email you the password.
____________________________
California AGD Resources Facebook Group
We are inviting California AGD members to join us and start supporting each other during this difficult time. We created the California AGD Resources Facebook Group, available only to California AGD members. We are all general dentists in the trenches facing the same challenges. We all can benefit from hearing each other's strategies and tips to survive during this crisis and to get ready to thrive when it is over. Collectively, we have unlimited wealth of knowledge and experience. Share what you know, and ask what you want to know.
Join us @: https://www.facebook.com/groups/1398310567030242/
_____________________________
We are here to help
AGD is closely monitoring bills being introduced in Washington in response to the Corona virus that can impact dentists and our practices.
Please use these resources to stay informed and make the best decisions for you, your patients, staff and community. You can reach us with any concern at: [email protected]

_____________________________
Previously Recorded Webinars Regarding The Workplace
Unemployment
PTO, sick Leave, vacation
Bank Loans and Rent Deferment
SBA Assistance
These webinars available to CAGD members, if you have not received the password, please email us at [email protected] with your full name and AGD# and we will email you the password:
Attorney Ali Oromchian: COVID-19 Legal Implications on Your Dental Practice Q & A, recorded on April 9th: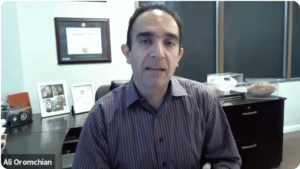 Dental CPA Haden Werhan: CARES Act Update for Dentistry recorded on April 1st: 
Attorney Anita York & Bob Phillips, CPA: COVID-19 and the Workplace recorded on March 26th:
_____________________________