California General Dentists are Back to their Practices
As you return to work, check the AGD Member Return To Work Guidance , the ADA's Return to Work Interim Guidance Toolkit, and CDA's Preparing Your Practice Resources.
The California Department of Public Health released  an updated guidance for resuming deferred and preventive dental care on May 7
The CDC updated its interim infection prevention and control guidance for dental settings during the COVID-19 response on May 19.
OSHA released its recommendations as well as descriptions of mandatory safety and health standards on May 1.
_____________________________
Teledentistry
You can assess the urgent needs of your patients utilizing Teledentistry. Check the webinar Teledentistry with Dr. Gina Dorfman recorded on March 27th. This webinar is available to CAGD members, if you have not received the password, please email us at [email protected] with your full name and AGD# and we will email you the password.
____________________________
California AGD Resources Facebook Group
We are inviting California AGD members to join us and start supporting each other during this difficult time. We created the California AGD Resources Facebook Group, available only to California AGD members. We are all general dentists in the trenches facing the same challenges. We all can benefit from hearing each other's strategies and tips to survive during this crisis and to get ready to thrive when it is over. Collectively, we have unlimited wealth of knowledge and experience. Share what you know, and ask what you want to know.
Join us @: https://www.facebook.com/groups/1398310567030242/
_____________________________
We are here to help
AGD is closely monitoring bills being introduced in Washington in response to the Corona virus that can impact dentists and our practices.
Please use these resources to stay informed and make the best decisions for you, your patients, staff and community. You can reach us with any concern at: [email protected]

_____________________________
Previously Recorded Webinars Regarding The Workplace
Unemployment
PTO, sick Leave, vacation
Bank Loans and Rent Deferment
SBA Assistance
These webinars available to CAGD members, if you have not received the password, please email us at [email protected] with your full name and AGD# and we will email you the password:
Attorney Ali Oromchian: COVID-19 Legal Implications on Your Dental Practice Q & A, recorded on April 9th: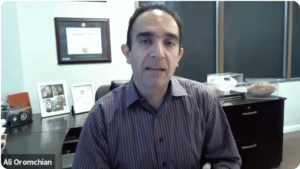 Dental CPA Haden Werhan: CARES Act Update for Dentistry recorded on April 1st: 
Attorney Anita York & Bob Phillips, CPA: COVID-19 and the Workplace recorded on March 26th:
_____________________________