CAGD 2019 Annual Meeting
January 19, 2019 @ 8:00 am

-

5:00 pm
Event Navigation
We are excited to announce that the CAGD Annual Meeting will be held this year at the San Francisco Marriott Airport Waterfront:
COURSE 1: "All-on-4" Implants With Dr. John DiPonziano, DDS, MAGD, MAAIP, DICOI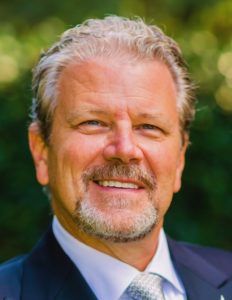 (8 CE Hands-on Units) $450 member/$650 non-member
Description:
This full-day lecture/hands-on course will focus on proper diagnosis, treatment planning and technique steps involved in the creation of implant overdentures and the "All-on-4" type prostheses.
Covered Topics Include:
✦ Maxilla/Mandibular Treatment Planning, including optimal positioning of the implant fixtures
✦ Restorative dentist's role in the creation of surgical guides for accurate fixture placement
✦ Splinting vs. non-splinting of implants for overdentures
✦ Restorative space requirements for various full-arch prostheses
✦"All-on-4" fixed/detachable prosthesis procedural steps
✦ Clinical step-by-step technique for overdenture fabrication
✦ Tooth selection and positioning for complete over dentures to achieve life-like restorations
✦ Avoiding complications/poor planning and trouble-shooting post-insertion complaints
✦ Hands-on portion will be an exercise in the direct placement of Locator attachments in a simulated denture.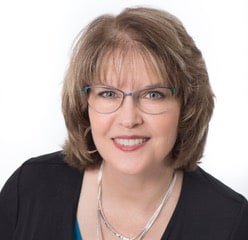 COURSE 2:  Beat the Biofilm Blues with Kim Miller, RDH, BSDH
(8 Lecture CE Units) $129 member/$229 non-member
Description:
Your patients' gums are bleeding. They have pockets greater than or equal to 4 mm and early bone loss, but NO calculus. Your patient has a biofilm infection. What do you do? Hygienists are facing this issue day in and day out.
This course will examine appropriate treatment using actual cases and hands-on experience with a variety of equipment and therapies.
Join me and be prepared to have your paradigms shifted.
Attendees Will Learn:
✦ Characteristics and identification of a biofilm infection
✦ Treatment planning options with appropriate insurance coding
✦ Patient communication tips and tweaks
✦ Biofilm infection treatment options including:
Ultrasonics
Sub-gingival air polishing
Slow-release hydrogen peroxide gel
Topical treatments
Questions?
Program & CE Information
Terri Iwamoto-Wong
[email protected]
887.408.0738
Your registration includes:
– Continental breakfast, AM break, lunch, PM break
– Choice of two courses: Hands On / Lecture
– 8 CE credits for full attendance
– Networking with colleagues
– Exhibitor exposure and education
Registration:
Coming soon!
Hotel:
Book Now
PACE info:
Sponsored by: